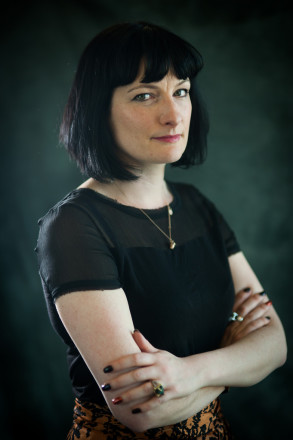 Sara Hyde
Please note that this article contains references to violence and sexual assault.
Whatever our prisons are for, people should not being dying in them with such alarming regularity. In the case of Sarah Reed, who died in prison in January 2016, the question of why we imprison certain people at all comes to the fore. Sarah had suffered mental health problems since the death of her baby in 2003. She was a victim of police brutality, which was caught on CCTV camera in 2012, being dragged by her hair and repeatedly punched in the face.
In 2014 she was detained under section 3 of the Mental Health Act and her family say that in the October, she was sexually assaulted. Was prison the best place for her?
With 72% of women in prison having two or more diagnosed mental health problems and 30% of them having a previous psychiatric admission prior to prison it is a core question.
It isn't a new question. In 2002 in HMP Styal, a women's prison in Cheshire, six women took their lives in a 12 month period. The Home Secretary was called upon to mount a public inquiry, which David Blunkett duly did. Blunkett recognised though that a public inquiry might not sufficiently address the questions raised questions as to the suitability of mainstream prisons for women with serious mental health and/or drug addictions. In November 2005 a review of the women's custodial estate was announced.
The then Labour government asked peer Baroness Jean Corston to undertake this review. Her 2007 Corston Report stated what was needed was "a radical new approach, treating women both holistically and individually – a woman-centred approach".
It was a watershed moment, with her recommendations warmly welcomed by the sector. The scope of the report's influence was not just in its recommendations but that it fundamentally shifted the territory of the discussion around the imprisonment of women, citing whole system change. Corston found that "Women have been marginalised within a system largely designed by men for men for far too long." Eight years on it is still a seminal and visionary text for those seeking a fairer, more just system.
As well as the welcome debate, the Labour Government accepted 40 of the 43 recommendations made. They responded to the report by ending the routine strip searching of women and ensuring that those from prisons would no longer be shackled to an officer whilst giving birth. The Corston Report took the seven reducing re-offending pathways and recognised their lack of gender specificity, so added Pathway 8: support for women who have been abused, raped or who have experienced domestic violence; and Pathway 9: support for women who have been involved in prostitution.
In terms of an individual's dignity, these were crucial changes. They move one's status from object, chattel, the punished, prisoner, to human, woman giving birth, person not to be routinely, indiscriminately violated.
Outside the prisons, the government made progress on increasing bail spaces for women and enabling more areas to offer community solutions rather than custodial sentences. Outcomes for women in prison are significantly worse than for those given community orders, with 55.8% of women released from prison reoffending within a year, compared to 26% of those commencing a community order.
Corston was instrumental in the expansion and development of the Together Women programme and of women's centres – based on the Asha and Calderdale model of holistic, women-centred, one stop shops. Some of these centres also became places to divert women from custody.
In our current season of never-ending austerity, their funding is insecure, provision is patchy and they are in no way realising the potential they have to empower women away from crime.
One of the things that makes this area of policy more pertinent is not only the financial argument for reform but the emotional and societal one. Two thirds of imprisoned women are mothers of children under 18, meaning around 18,000 children a year are separated from their mothers by imprisonment. Only five per cent of children with a mother in prison remain in the family home (with just nine per cent being cared for by their fathers).
Barnardo's research shows that children with a parent in prison are twice as likely to experience conduct and mental health problems, and less likely to do well at school; they are three times more likely to be involved in offending. We cannot afford the intergenerational and societal cost of ineffective use of custody for women.
The next round of government cuts to tax credits, to employment support allowance, the cap on housing benefit, even for those in supported accommodation and domestic violence refuges, is going to cripple the women who most need support. It risks criminalising them as they seek to make ends meet. We imprison women for being poor, for having mental health problems, for being survivors of abuse and trauma, for being addicted rather than being evidence based and solution focused in how we work with fellow human beings struggling with multiple disadvantage.
The fundamental question is why women like Sarah Reed, with a well-documented history of mental illness, was ever imprisoned in the first place.
That question posed by Deborah Coles at INQUEST still remains. In the face of a government that has people on their knees and often in court, through things like failure to pay the pernicious bedroom tax, we need to show thought leadership, innovation and do what is proven to work for women, their families and communities. Labour local authorities and Labour Police and Crime Commissioners need to champion gender-specific provision for women with multiple disadvantage. They must prioritise early intervention and fund women's centres. With 82% of women convicted for a non-violent crime, we need to do better for the women we deem at the margins and enable them to thrive.
Equality isn't about treating everyone the same – it's about recognising the disparity of starting points so you can work towards a level playing field, with better outcomes for us all.
Sara Hyde is Vice Chair of Fabian Women's Network and is a candidate in the London Assembly elections in May.
@sarakhyde
More from LabourList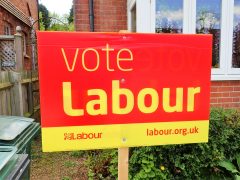 Comment
Rishi Sunak announcing a windfall tax on oil and gas firms this week is a clear vindication for…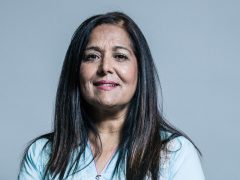 Comment
Boris Johnson's Conservative Party won a mandate to 'level up' the UK at the 2019 general election. The…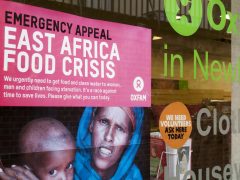 Comment
Someone in East Africa dies of hunger every 48 seconds. This is the result of the imperfect storm…