The Labour Party was right to set four tests for a new runway. Heathrow meets them.
The last full length runway in the South East of England was constructed in the 1940s. To say a decision on expanding aviation capacity is long overdue is an understatement, but in light of the Brexit referendum result, the urgency could not be greater.
Our nation's hub airport at Heathrow has been operating at 98% capacity for some time. Britain must be open to the world – not least of all to encourage the economic growth, industry and tourism that we will need as we leave the EU.
In making a judgment in whether Heathrow is the right choice, we must strike a balance between quality of life issues – pollution, noise, and transport infrastructure – with the very real economic benefits that aviation expansion brings. Sir Howard Davies, the Airports Commission Chair, painstakingly weighed the issues and after a lengthy investigation recommended a third Heathrow runway as the best option.
But this decision will not be taken by him. It will be subject to a vote in the House of Commons. Michael Dugher's four tests outlined the standards by which any proposal must be judged. These have been upheld by both successors in that Transport role – Lilian Greenwood and Andy McDonald.
The first test was robust evidence that increased aviation capacity could be successfully delivered by Sir Howard Davies' recommendation.
The second was whether expansion could go hand-in-hand with our legal climate change obligations.
Third was whether local noise and environmental impacts have been adequately considered; and can be both managed and minimised.
And the final test? Whether the benefits of expansion will be felt in every corner of the country, not just the South East of England.
The Airports Commission report is a sound piece of work. It makes it clear Heathrow can meet these tests. Heathrow gives us the right mix of flights – long‑haul destinations in new markets, in a way which Gatwick cannot. The carbon restrictions put in place by Labour's Climate Change Act are compatible too. Advances in technology are making aviation cleaner and quieter at a remarkable pace. The mitigation and compensation package which would accompany Heathrow expansion would make it a far better neighbour than today, including through a night-time ban on scheduled flights; and 60% of the overall boost to the economy from Heathrow expansion would go to regions outside the South East.
In my role as Labour's transport group chair, I took evidence this summer from Heathrow and Gatwick, Unite, the British Air Transport Association, Sustainable Aviation and NATS. We put the logic of the Airports Commission to the test. It was found to be sound.
In a consequence free world the government might wish to build runways at both Heathrow and Gatwick, but that would severely curtail our ability to meet our climate change targets. Equally, the option of no new runway is a non-starter. The damage it would do to our economy comes with no additional environmental benefits – our inaction merely moves passengers to other hub airports in Europe. So while the choice is not easy, nor without drawbacks, we as elected politicians are employed to make these decisions, and provide leadership.
Trusting our four tests means we must now apply them. In doing so we can play our part in providing the vital infrastructure our country needs.
Gavin Shuker is MP for Luton South and chair of the Parliamentary Labour Party's Transport Committee
More from LabourList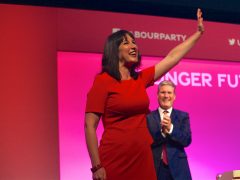 Comment
The Conservative leadership contest has shown the Tories' traditionally reckless and dishonest approach to the public finances. It…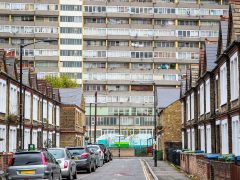 Comment
Whilst there has been much talk about the 'cost-of-living crisis' one of its key components, rent, has yet…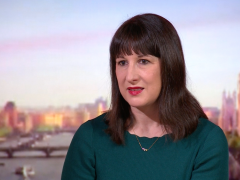 News
Rachel Reeves has warned that "people are worried sick about how they'll pay their bills and do their…