Labour's centre-left activists pulled off a strong set of results today in elections for London's regional board.
Len Duvall was re-elected chair without facing opposition while barrister Ellie Reeves was confirmed as his deputy after securing 85 per cent backing from constituency Labour parties (CLPs).
Messages of congratulations poured in for Reeves from senior Labour MPs including national deputy leader Tom Watson and high-profile backbencher Ian Austin.
Elsewhere in the ballot the Unite-backed Kate Purcell was elected as one of two representatives to the national policy forum.
Momentum, the left-wing group set up to back Jeremy Corbyn, won two of the eight positions for CLP representatives.
Speakers at the conference included Corbyn, who won a standing ovation as he arrived to denounce Donald Trump, London mayor Sadiq Khan and Richmond Park parliamentary candidate Christian Wolmar.
London Labour has not published the results of the board elections but LabourList confirmed the full lists of posts as follows:
Chair – Len Duvall re-elected unopposed.
Vice-chair – Ellie Reeves.
Women's officer – Maggi Ferncombe.
Disabilities officer – Marsha De Cordova.
LGBT officer – Lucio Buffone.
BAME officer – Kamaljeet Jandu.
National policy forum reps – Sam Gurney and Kate Purcell.
CLP reps
Peter Mason; Alex Sanderson; Leonie Cooper; Martin Whelton; Emine Ibrahim; Tom Copley; and Gaynelle Samuel.
Trade unions
Chris Clarke; Gary Doolan; Mike Hedges; Alan Tate; Michelle Gordon; Gloria Hanson; Niamh O'Brady; and Linda Perks.
Socialist societies
Joe Goldberg.
Co-operative Party
Joe Simpson and Cate Tuitt.
More from LabourList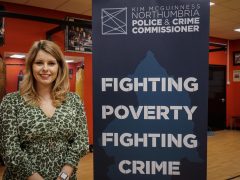 Comment
A sad truth that we all must accept: the best time to eradicate poverty is always a generation…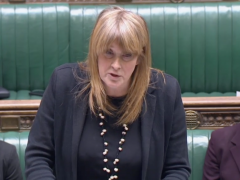 News
Labour's Sarah Jones has described a government statement on the Metropolitan Police as "incredibly weak" after the force…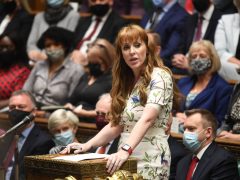 Comment
It was the turn of Angela Rayner and Dominic Raab to face off at the despatch box this…