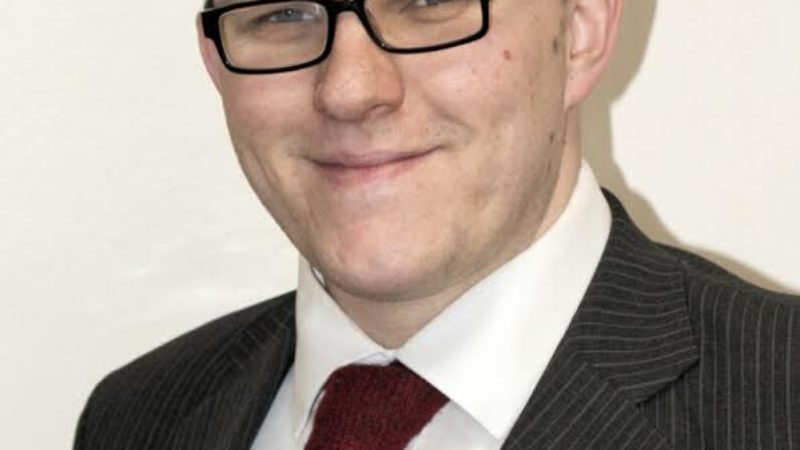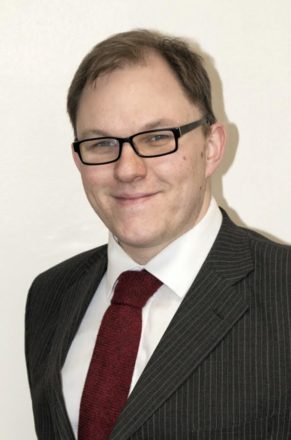 Sign up to help in Stoke-on-Trent.
I am proud to have been selected as the Labour candidate for Stoke-on-Trent Central.
The Potteries is where I met my wife and it's where my daughter, Hannah, was born and goes to school. My family and I chose to make our life here and it's the best decision we ever made.
When Paul Nuttall was asked what he knew about Stoke-on-Trent last week, he suggested he understood our city because he's stood before in Bootle, three times, and these places are all the same.
I don't expect Nuttall to understand what makes Stoke-on-Trent special. To him, the people of our city are just another pay cheque.
But we're not like any other city. We pioneered the modern ceramics industry and invented the spitfire. We were a launch pad for Northern Soul and the birthplace of Arnold Bennett.
I know what makes the Potteries unique because I've made my life here for the last 13 years. Our people are proud and kind and have no time for the hate and division that UKIP bring with them. This election is the chance to prove that.
We've got just under a month until the by-election and a big fight on our hands. It's a fight that I've no doubt we can win.
Nuttall announced his candidacy for our proud city the previous weekend, and thinks that he's got it in the bag. He talks about the challenges that people here face, how the area is too often forgotten by those governing in Westminster and in the local council.
I know about those challenges because I live them every day. They're real and the lives of too many people in Stoke-on-Trent are far harder than they should be. Insecure housing, precarious work, an uncertain future. And I know that far from solving these problems, UKIP want to make them worse.
People in Stoke-on-Trent need real change; they need properly funded public services, secure, decently paid jobs and opportunities for their children.
None of these can be delivered by Nuttall. He's a fraud. He pretends to fight for the underdog but he wants to do away with worker's rights like minimum holiday entitlement and parental leave. He claims to support public services, but has called repeatedly for privatisation in the NHS. He supports welfare cuts.
His only political currency is hate and division, not practical solutions for real change.
The Lib Dems have chosen to speak only for Remain voters; UKIP for Leave. Labour must work to unite a divided country. We are the only party who will truly fight for a fairer economy and a future that works for everyone.
A voter in Stoke-on-Trent who has seen their children's centres close, waiting times go up and police numbers fall for the last six years under a Lib Dem cuts coalition and then a Tory UKIP council, will not forget the legacy of austerity that easily.
Now is the time for all those who truly want to deliver real change to mobilise, come together and take the fight to the doorstep. I'm asking you to come out and help me to reach voters, talk about the issues that really matter to people and fight for a fairer country.  
Now is the time for activists to join me in what is a battle for heart and soul. UKIP are trying to start something nasty and divisive. Winning Stoke-on-Trent will show them that it's only Labour that can truly change people's lives for the better.
This will be the moment that we turn the political tide, but I need your help.
Sign up to help in Stoke-on-Trent.
More from LabourList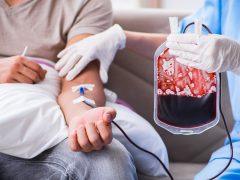 News
Taiwo Owatemi and Sarah Owen have written to Sajid Javid demanding that the Secretary of State for Health…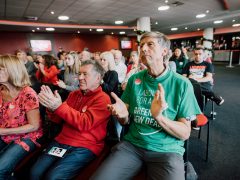 News
The conference motion on the climate crisis promoted by Labour for a Green New Deal has been ruled…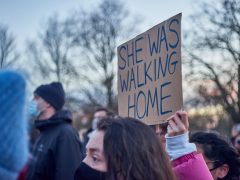 Comment
Nicole Smallman. Bibaa Henry. Sarah Everard. Julia James. We have all learned the names of these women over…