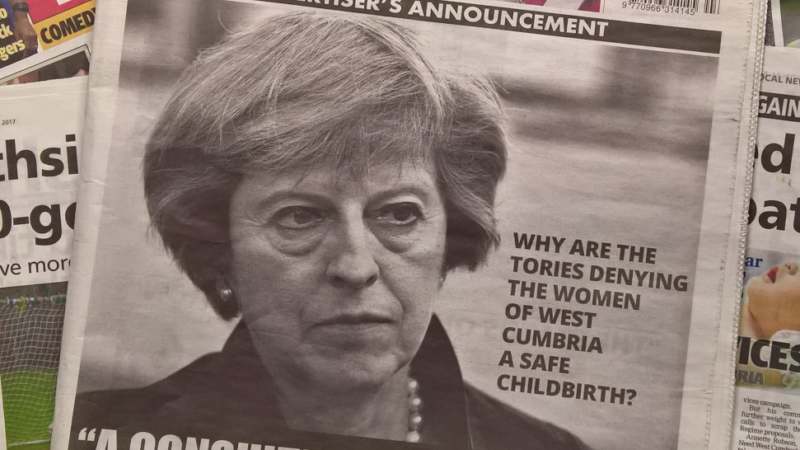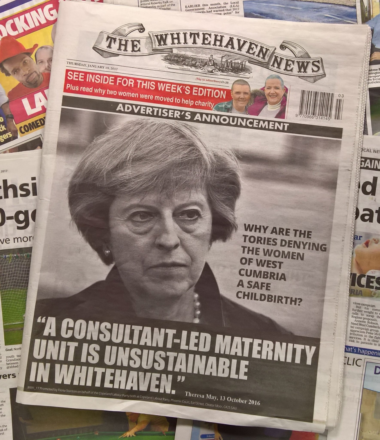 Theresa May today refused four times to answer a question over the future of local maternity services when she visited the Copeland by-election campaign.
The prime minister made a rare visit to a by-election to bolster Tory candidate Trudy Harrison but ended up inviting ridicule after she ducked questions over plans to downgrade services at the West Cumberland hospital.
Tory NHS cuts mean expectant mothers may have to make an 80-mile round trip to Carlisle if they wish to see a consultant.
Now Labour's candidate has accused May of "insulting" residents of the West Cumbria seat.
"By ducking questions on maternity services multiple times, Theresa May has tacitly endorsed making women in labour dangerously travel over 40 miles to Carlisle to give birth. She continues to show complete indifference to the highly precarious state of local NHS services," Gillian Troughton said.
While the NHS has been a consistent source of debate in the campaign – see January local newspaper front page, above – questions have arisen this week over the planned civil nuclear power development at Moorside after the chairman of Toshiba – one of the main players behind the scheme – resigned as the firm postponed an announcement on the scheme.
"The future of Moorside is hanging in the balance, but the prime minister also had nothing to say on this vital development for jobs, skills and our industrial future. Thousands of workers there are having their pensions raided by her government, but it seems Theresa May is content to wilfully ignore the issues the area is facing," Troughton added.
"Visiting Bootle means the prime minister has avoided the West Cumberland hospital her government is proposing to slash; has ignored the Moorside site and the thousands of jobs potentially at risk there, and has snubbed the Whitehaven Academy which is in so desperate need of intervention.
"Theresa May needs to take off the blinkers and face up to the real issues here in Copeland and West Cumbria."
More from LabourList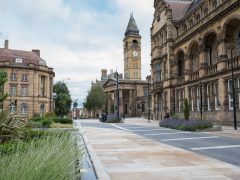 News
Conservative voters in a 'Red Wall' seat that Labour is hoping to win back have voiced their concerns…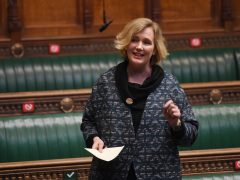 Comment
Parliament is yet again struggling with a toxic mix of privilege and patronage. To change that we want…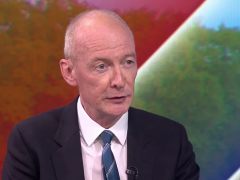 News
Sophy Ridge on Sunday Shadow Chief Secretary to the Treasury Pat McFadden told viewers that it was wrong…