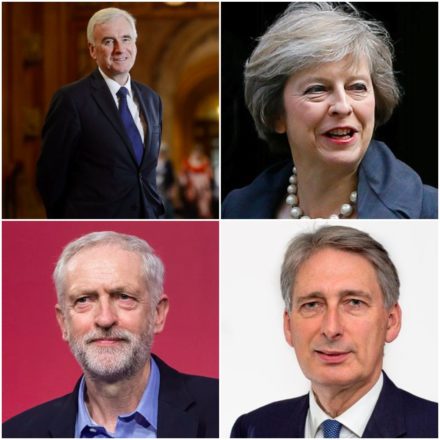 The chances of an early election just moved from low to infinitesimal. And Philip Hammond's bold decision to break a Tory manifesto promise and hike taxes on self-employed workers has let Labour back in the game.
No government with even the faintest wish of a quick vote would have delivered such an expensively drab Budget as that read out by Spreadsheet Phil yesterday.
It shows not just that Theresa May and her chancellor are cautious by nature – but that this is an administration pioneering timidity as a strategy for running the country.
And unlike George Osborne, who would often use a headline-grabbing initiative on schools or devolution to disguise an another assault on the low paid – Hammond made no attempt to wrap up his tax rise.
It has created a chink of opportunity for a Labour Party that has suffered dire ratings in the opinion polls for months. When John McDonnell went on the radio he could not say this but, as journalists, we get to describe what the politicians cannot.
This Tory tax rise is a broken promise that will shame May's government. It will also cause it huge embarrassment. It even caused a fleeting moment of unity in the Labour Party – so let's build on it.
McDonnell condemned the move as a "£2bn Tory tax on self-employed low and middle earners" while his predecessor, Chris Leslie, within minutes of the announcement wrote on Twitter: "Real blow for five million self-employed with NICs rise – breaking Tory manifesto promise of 'no increase in National Insurance contributions'."
Now don't expect Labour's internal divisions to suddenly be healed. But Hammond's bizarre decision to rip up a manifesto pledge – made by a Cameron cabinet which, as foreign secretary, he was a very senior member – gives a clear line of attack for a Labour Party.
An opposition which has struggled to show it would do things differently amid Brexit now has the change to prosecute an argument about a Tory policy which penalises 2.5 million self-employed people in Britain. And, after six years of a government where George Osborne was seen to dictate the political strategy, this is a reform that undermines one of May's core boasts: to be on the side of the workers.
So let the true party of the workers seize the argument.
"There's got to be an element of fairness about our taxation system," McDonnell told ITV1's Good Morning Britain.
"He cannot cut taxes to the rich and the corporations and increase the taxes on the lower-paid."
The chancellor is simply wrong. It is a moment when nearly everyone across the Labour Party agrees. After yesterday we have lots more reasons to be angry with the Tories and so, it would seem, do the Tory press, left fuming by the combination of a broken manifesto promise, an attack on entrepreneurship and a hit on low-earners who are trying to go it alone.
"Tories break tax vow", roared The Telegraph this morning as it reprinted the manifesto pledge of fewer than two years ago, which stated: "Our commitment to you – no increases in VAT, national insurance contributions or income tax".
The Sun put it even more simply when it yelled: "Spite Van Man".
Now I am not expecting these right-wing newspaper to suddenly swing behind the cause of socialism. But let's take what we can get. A Tory government, ahead in the polls and just about managing to keep a lid on the chaos over Brexit, has made a massive unforced error. And the rest of the Budget was empty of many of the major problems facing the nation, from Brexit, which hardly merited a mention, to support for the NHS.
Labour must make the case for the Tories' deceit. It is not enough to point to the EU referendum and simply say, as Hammond did this morning, that "Britain's circumstances have moved on".
Hammond is a cool customer and he will have known the fires his announcement would set raging. Labour must relentlessly hammer the fact this a treacherous Tory tax rise. Yes, politics plays a part, but most of all because the PM and chancellor have got it wrong. In persisting with handouts for the rich they have let down millions of hard-working people.
Value our free and unique service?
LabourList has more readers than ever before - but we need your support. Our dedicated coverage of Labour's policies and personalities, internal debates, selections and elections relies on donations from our readers.
If you can support LabourList's unique and free service then please click here.