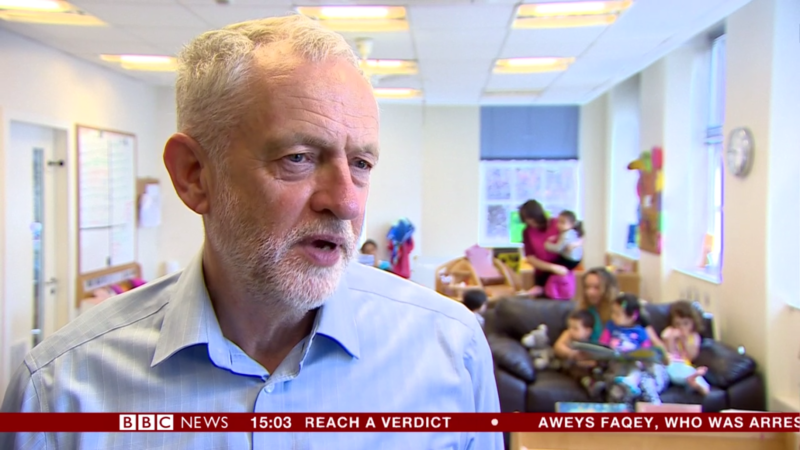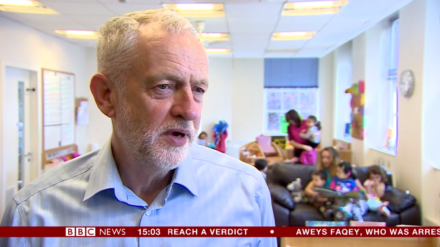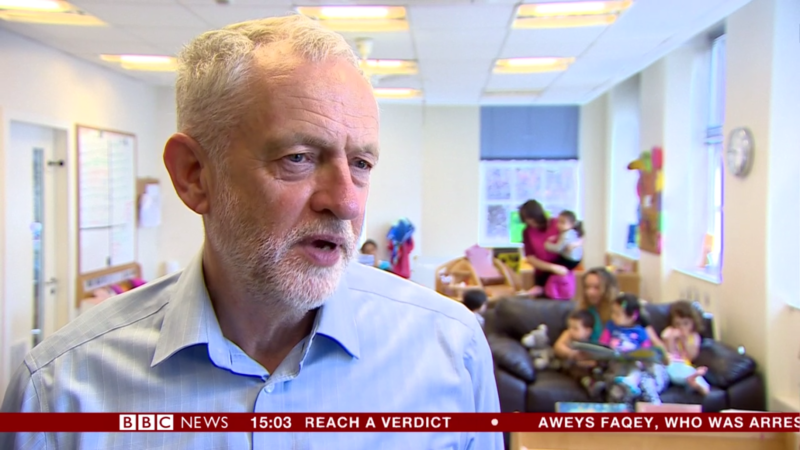 No sooner had Theresa May stood outside Number 10 on 18 April to announce a snap general election than the campaign machinery of each party swung into action. From that date, even before the election had been supported in parliament, the leaders of British political parties began their lengthy progresses around the country to drum up support. But why was the 2017 campaign trail so distinctive?
Research from Britain and beyond has demonstrated that this is no pointless and anachronistic exercise; rather the visits that a party leader makes can significantly improve their party's performance. This year was not the usual run-of-the-mill series of heavily orchestrated appearances around the country seen in the previous two elections. The tone of the campaign trails between the Conservatives and Labour was very different indeed.
After two general elections where the result had been difficult to predict, May's decision to hold a snap election appeared to preclude the re-election of the Conservative Party with a strong majority in order to shore up Brexit negotiations. However, as the exit poll was released, it became clear that this was a gamble that had not paid off. The Conservatives were left short of a majority, largely attributed to their "disastrous" campaign.
The tone of the Conservative campaign was set by the side-lining of the party tag – most memorably on the battlebus itself – and the pushing forward of the presidential "Theresa's Team". Very early on in the campaign, there was controversy over May's refusal to participate in televised debates with the other leaders. She used her leader visits as part of her defence: she stated that instead of appearing on TV she would be "taking part in debates up and down the country…ensuring that I am talking directly with voters".
May's campaign trail was not beset by some of the issues that had occurred historically (from Tony Blair being confronted by Sharon Storrer in 2001, Gordon Brown's "Bigotgate" incident of 2010, and David Cameron being heckled by a ukulele player in 2015). Yet she faced criticism for a style of visit was typical of that seen from the Tories and Labour in the past few elections: highly organised events, often with a restricted audience and limited contact with the public. This strategy was criticised for being remote and too private, with reporters from Cornwall Live shut in a room and denied the opportunity to answer questions. Her visit strategy was conventional, with most of her visits being in the most marginal category.
Labour's bold strapline for its manifesto was "for the many, not the few" and also captured Jeremy Corbyn's very different style of visit. In contrast to the Conservatives, Corbyn adopted a visit strategy that was in one sense very daring, but in another very cautious. Daring in the respect that, by holding a series of large-scale open air events in public places, he was stepping away from the cautious restrictive approach which limited unscripted contact with the public. However, his campaign trail displayed caution. Many of his visits were made to seats that the Labour party already held, and held well. Indeed, almost half of his total were spent in ultra-safe Labour constituencies.
The stark contrast of the visit strategies employed by the two main parties proved to be a key point-scoring opportunity, particularly for Labour who criticised May for "hiding from the public"; not engaging directly with voters; and restricting access to events. Much was made of a lack of notice for the public to attend events, but precise locations for leader visits are usually kept under wraps until the last-minute due to security concerns. A slightly uncomfortable instance of this occurred when May turned up in isolated Crathes, Aberdeenshire to speak at a village hall; locals were unaware of the location, the room had been booked out under the guise of a children's birthday party and live television coverage was impossible due to the remoteness of the location.
Despite the relatively long campaign period, it is neither possible not practical for a party leader to visit all 650 constituencies in the UK. If saturation was the goal, then a leader would need to visit around 82 constituencies every week of the campaign. Overall, Theresa May and Jeremy Corbyn visited 73 and 70 seats respectively and these figures do not include their home constituencies. There has been a real appreciation in the number of seats visited by party leaders since 2010, when David Cameron and Gordon Brown managed 55 and 62 respectively.
The frequency of the visits over the course of the campaign also indicates how unusual an election this was. In 2010 and 2015, there was a week-by-week ramping up of the number of visits made, ending in a mad dash during the final, partial week of campaigning. Of course, the 2017 campaign was suspended for four days following the tragic terrorist attack in Manchester and again paused for a day following the attack on Borough Market the weekend before the vote.
The steep fall in visits made in week six coincided with the campaign suspension following Manchester; May also attended G7 that week, making only two visits. Corbyn's campaign never quite recovered its momentum of week four, but May ramped up her visits to make 15 between the Monday and Wednesday of the final week, criss-crossing Britain from Scotland to Wales and down to the south coast of England.
Further research is, of course, needed to fully understand the impact of these visits, including the incorporation of data on other aspects of the local campaign. Yet, as an initial insight, Labour's vote share rose by almost 19 percentage points in constituencies where Corbyn had visited. Theresa May's visits appear to have made little difference. It is, of course fruitless to speculate, but had May been up against an opponent whose campaign trail had also followed the conventional approach (such as Ed Miliband in 2015), her visit strategy might not have come under such criticism. Whether the next election is a matter of months or years away, leader visits in 2017 have gone beyond formal, "professional" political events to be public events once again.
Dr Alia Middleton is a lecturer in politics at the University of Surrey. This is an edited version of an article first published on the London School of Economics' British Politics and Policy blog.
More from LabourList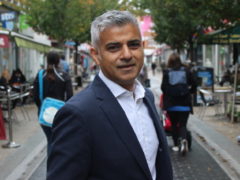 Comment
Below is the speech delivered by Sadiq Khan at the state of London debate. Thank you, James. It's…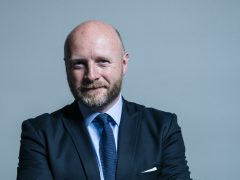 Comment
It is now time to bring Labour's security message into focus. As Keir Starmer signalled at the weekend,…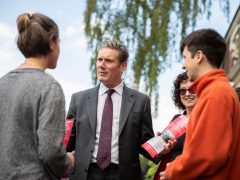 News
Keir Starmer has said Labour has "put to one side" the 2019 general election manifesto and declared that…