A leading trade union general secretary and a series of prominent MPs have come together today in a bid to influence the Labour leadership's position on free movement.
Manuel Cortes, head of the Corbyn-supporting TSSA, is among those to have backed a new report from the Labour Campaign for Free Movement which recommends a form of free movement, alongside additional safeguards for workers' rights, as the best guard against exploitation.
The campaign group has brought together over 3,000 party members as well as MPs Tulip Siddiq, David Lammy, Clive Lewis and Geraint Davies in support of a softened position from the party on immigration.
Lewis, MP for Norwich South, said: "This year's conference provides an opportunity for the Labour movement to take a clear, principled position on immigration that makes sense and benefits everyone – after decades of retreating. As this report sets out, we can and must win the fight for free movement – by marrying it with a radical social and economic policy that puts power and agency back into the hands of ordinary people."
Cortes, the general secretary of TSSA, one of the earliest backers of Jeremy Corbyn's leadership campaign, said: "Some [Tories] even consciously think of the Brexit process as a tool to create an underground, black market economy in Britain, in which the penalty for standing up to your boss is deportation.
"The antidote to this agenda is not the restriction of free movement, but an end to workers' exploitation. We need a properly regulated labour market and a trade union in every workplace. The Tories and bosses seek to divide us. Our job is to create unity on the basis of class, not national origin."
Young Labour, the party's official youth wing, submitted the motion to conference alongside a number of CLPs. Caroline Hill, chair, said: "I'm proud that Young Labour is leading the fight for free movement and migrants' rights inside the party and beyond. This motion was passed unanimously by our national committee and we are determined to win it in Brighton next week.
"Like everyone else, young workers face exploitation, poverty pay and a housing crisis. We need real solutions – a union in every workplace, massive investment and higher minimum wages – not restrictive border controls that attack the rights of ordinary working people and limit our potential."
More from LabourList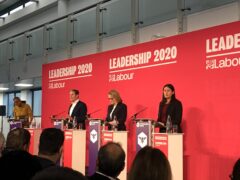 Comment
The field of Labour leadership candidates has been narrowed to three, after Emily Thornberry on Friday failed to…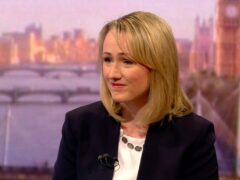 Video
The Andrew Marr Show Angela Rayner rejected Richard Burgon's idea of balloting members on military action, and declined to…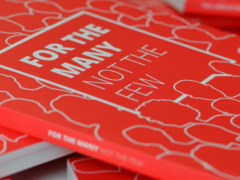 Comment
The 2019 general election was a rude wake up call for the Labour Party. Despite a progressive manifesto,…