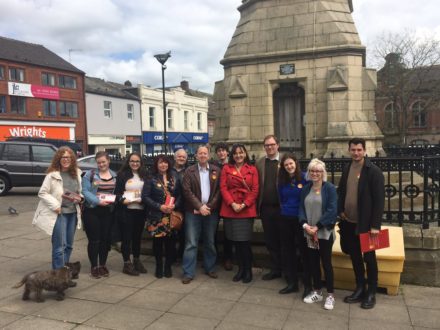 Updated at 6pm.
Jeremy Newmark has resigned as Chair of the Jewish Labour Movement following claims of financial impropriety during his time as chief executive of the Jewish Leadership Council.
Yesterday the Jewish Chronicle published allegations that Newmark "deceived" the Jewish Labour Council and "misled charities about the costs of projects he worked on". He has refuted the allegations.
According to the JC's report, a senior source at JLM said an "overwhelming majority" of the executive committee concluded Newmark should resign on, but he refused to do so when this was put to him on Thursday night.
JLM has now released the following statement:
"Jeremy Newmark has announced his decision to step down from his role as JLM National Chair to enable him to act in a clear and individual capacity in seeking redress following the publication of historic allegations about him and others during his tenure at the Jewish Leadership Council. Jeremy has refuted these allegations.
"Jeremy has been in discussion with the JLM NEC about establishing the best course of action for the Movement since Wednesday. At all times Jeremy has been clear that the position of the Movement is paramount. The claims made by the Jewish Chronicle earlier today suggesting otherwise, and describing the content of those discussion as well as making the specific allegation that Jeremy had been asked to resign and refused are completely untrue.
"The NEC will ensure that the important work of the Movement continues, and we look forward over the coming months to campaigning in the local elections, fighting for the rights of affiliated organisations within the Labour Party's democracy review, and continuing to ensure the Party take robust action against antisemitism.
"Jeremy has been a key member of JLM's NEC, and over the last two years has played a crucial role in growing and sustaining the organisation under incredibly difficult circumstances. Under his leadership, JLM has experienced a rapid increase in membership and activity, and he has been principled & steadfast in holding the Labour Party to account over antisemitism.
"The NEC wish to make it clear that there are no allegations whatsoever against Jeremy that relate to the Jewish Labour Movement. Our national officers have full oversight of all processes. We are confident that they are robust."
– Peter Mason, National Secretary – Jewish Labour Movement
It appears unlikely that Newmark, a parliamentary candidate at the last general election, will stand again in Finchley and Golders Green – a key marginal seat for Labour.
More from LabourList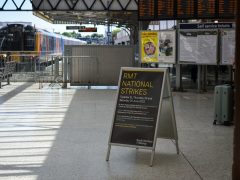 News
Labour metro mayors have argued that the cost-of-living crisis is "forcing" people into industrial disputes and that striking…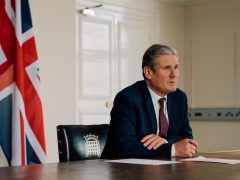 Comment
Below is the full text of the speech delivered by Labour leader Keir Starmer to the Centre for…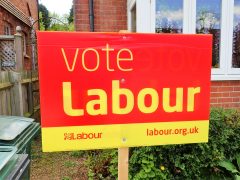 News
The process to select the next Labour parliamentary candidate for Exeter is underway. The constituency has been represented…