Today Jeremy Corbyn developed the Labour Party's policy on Brexit at a speech in Coventry. Jeremy used the speech to outline Labour's new stance that it would seek to remain in a customs union with the European Union after we formally leave next year.
Labour's shadow secretary of state for trade Barry Gardiner once described such a position as reducing the United Kingdom to a "vassal state". This new policy means that after we leave the European Union we would need to negotiate a new treaty with the European Union to establish this arrangement.
Jeremy also said that he would like the arrangement to guarantee British influence over trade and the setting of rules for the Customs Union. The British people did not vote to have influence – they voted to take control and Labour promised to honour what the British people voted for.
Turkey currently has a customs arrangement with the European Union but has no influence over the management of that union, neither does it have the right to determine trade policy. We have to then ask the question: why would the European Union give preferential arrangement to the United Kingdom when it would not grant such privileges to Turkey? Michel Barnier has already stated that it is his objective to maintain the integrity of the single market and the customs union.
Five million Labour voters supported leaving the European Union. Those Labour voters supported our taking back control of our laws, money, borders and trade. A fundamental part of the leave campaign was the fact that outside the European Union we would be able to determine our own trade policy and initiate new trading relationships with the rest of the world where 90 per cent of global growth is going to take place. If we remain in a customs union after we leave the European Union, we will not be able to take full advantage of the opportunities Brexit will bring.
Jeremy highlighted that as a nation we can only achieve what we want if we realise that we are citizens of the world. He was absolutely right. But by staying in a customs union with the European Union, we are denying that statement.
We will not be citizens of the world – instead we will be a subservient nation operating under the will of the unelected commission in a customs arrangement that will inevitably favour the European Union over the United Kingdom. We are reducing ourselves from being true internationalists as citizens of the world to a nation restricted to a trading relationship with the European Union.
This is not taking back control and millions of Labour leave voters will be deeply concerned by this policy change.
Brendan Chilton is general secretary of Labour Leave.
More from LabourList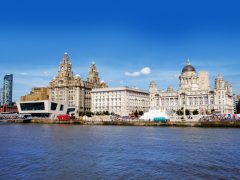 News
The Labour Party has unveiled two new potential candidates for the Liverpool mayoral contest taking place in May,…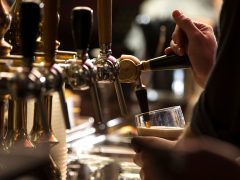 Comment
In the Co-operative Party, we understand that widening ownership and increasing community power is central to the post-Covid…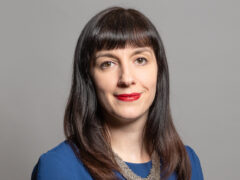 Comment
The Prime Minister last week set out the roadmap that the government has in mind for coronavirus restrictions,…