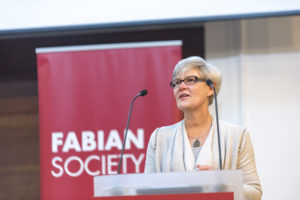 This weekend, at our summer conference, Fabians will be discussing 'Labour's Vision'.  As we live through one of the most uncertain, unsettling, and challenging periods I've ever known in politics, Labour's message of hope for our future needs to be at the heart of that vision, and of our debates.
That's not to deny the challenges that we face: continuing Brexit chaos, international tensions and conflict, the harsh consequences of nearly a decade of austerity that has left our public services on their knees and families poorer. At the same time, the recent local elections have exposed a deep and troubling faultline in Labour support. But even as we acknowledge the scale of the challenge, we should not forget that progressive politics remain intrinsically the politics of hope. Imagining, designing, and promoting the radical – and hopeful – policy changes that will transform our country is therefore our task this weekend.
If that seems too much like Pollyanna thinking, let's remember how Labour's 2017 general election manifesto was received. Its boldness and ambition transformed the campaign overnight, delivering a far stronger result than almost anyone had expected or hoped for. An optimistic policy offer helped to bring that result about.
For now, though, we must still deal with the long haul of opposition, and while an early election is entirely possible (anything is in today's unstable political world), we have to face the prospect of four more years of Tory rule, and a crash into hard Brexit bringing even tougher times. Opposition guerrilla attacks on a divided Tory party in Westminster may mean we're able to put a brake on some of the harsher aspects of government policy, but already we've seen ministers' contemptuous abuse of parliamentary process to hold back the Labour attack. The politics of hope will therefore require more than merely demonising the Tories, over-simple slogans, or populist solutions: that won't deliver radical change. Values-led, evidence-based, rigorous policy development that showcases and helps deliver a holistic progressive programme for a future Labour government is what Fabians must turn our minds to now.
We're already beginning to do this. I'm excited by our future-focused work programme, our Changing Work Centre and Automation Commission that are developing a bold policy vision for a fast-changing world. I'm proud of the way our values demonstrably underpinned the work of the Bach Commission on access to justice, and the ideas we're helping to develop now for the National Education Service. I'm inspired by the creative and inclusive approach to policy development of the Young Fabians, and of our specialist policy groups. Now we need to think even bigger and bolder about what Labour's vision will look like in a changing world.
Think ahead 10 years – end of term for the next incoming Labour government. What will the world look like then? What must we build, defend or change? What would we want to have achieved? Labour's 2017 manifesto contained powerful domestic policy commitments, from abolishing tuition fees, to building one million genuinely affordable homes (a majority for social rent), to free school meals for all primary children, and that must be our starting point. But in imagining a radical programme of change, we can't just think about what happens at home. Over the next decade, rapid political, environmental, economic, social and technological change worldwide will have as much bearing on equality and prosperity in the UK as how we develop our own domestic policy.
We can't tell other countries that their ambition for global influence and economic success must be subordinated to what suits us. We can't halt the digital revolution, or stop it at our shores. We can't prevent the movement of people between countries, whether fleeing harm or to better their prospects – and nor should we want to, on either moral or economic grounds. We can't and wouldn't wish to reverse the progress in medical research that keeps us alive and healthier for longer, but creates new demands for care in old age.
All this means our approach to domestic social policy cannot be defensive and protectionist, any more than can our foreign policy, trade policy, international aid and development priorities, or our approach to defence. Our policies for jobs, investment, housing, health, care, and education will only succeed if they're outward-looking, rising to the demands and challenges of a fast-changing and unpredictable world.
Fabian values, creativity and rigour mean we are well-placed to respond to that challenge, and we have a responsibility to do so now. Labour's vision of equality, justice and prosperity for the many can only be achieved if we build a programme not just for the next parliament, not even just for the next Labour government, but for a different kind of world. At our conference on Saturday, I look forward to imagining and debating the ideas to bring that vision about.
Kate Green is the Labour MP for Stretford and Urmston and chair of the Fabian Society.
Labour Vision, the FEPs-Fabian Society summer conference, takes place on Saturday 19th May.
More from LabourList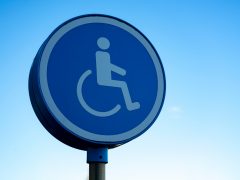 Comment
Disabled people were promised a bold, transformative new national strategy – but what we got was far from…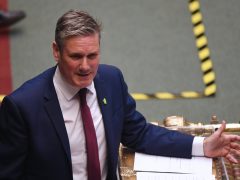 Comment
There is a gaping hole where the government's employment rights policies should be. But while ministers continue to…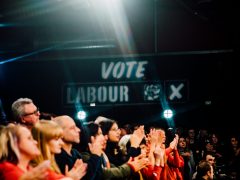 Comment
Of the many tragic missed opportunities over the last five years, the failure to build a political bridge…