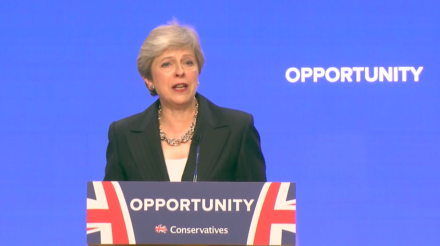 Tory conference 2018 kicked off with a huge data breach when its official app revealed the contact details of MPs and ministers:
Oh dear this is not calming matters. An irate MP responds: "Concern caused? Concern? I'm now receiving prank calls and will have to change my phone number, which I've had for almost 10 years. This is not a small matter. Brandon needs to give us answers. I'm more than concerned." https://t.co/tdsF3xOtIV

— Alex Wickham (@alexwickham) September 29, 2018
As the conference proper began, Treasury minister Liz Truss gave a typically light-hearted speech that called back to her infamous dairy-based 2014 offering:
Liz Truss's gags going down very well in the press room. Says she's been banned from talking about cheese "and that is a disgrace".

— Benjamin Kentish (@BenKentish) October 1, 2018
Failing Grayling was at it again:
One of the quick fire question was "Plane, train or automobile?" and Grayling didn't answer train AT A RAIL EVENT WHY IS HE SO BAD AT THIS

— Jonn still hates Halloween (@JonnElledge) September 30, 2018
ConservativeHome editor Mark Wallace pointed out a flaw in Philip Hammond's pro-Chequers argument:
Such a strange argument. "I've invented the chocolate fire guard".
"It won't work."
"Yeah, well lightbulbs work, hater." https://t.co/3lDmTycN8e

— Mark Wallace (@wallaceme) October 2, 2018
The FT's Jim Pickard saw another:
as analogies go this is not encouraging: the lightbulb was finally achieved after 76 years of failed experimentation https://t.co/WiwRsgA9FL

— Jim Pickard (@PickardJE) October 1, 2018
If you've ever wondered what links vaping and Brexit, wonder no more:
I'm at an event where someone just claimed: "a lot of people who vape have a dislike for the EU" pic.twitter.com/zMPgk76Rjr

— Ashley Cowburn (@ashcowburn) October 1, 2018
Failing Grayling struck yet again:
So Chris Grayling has just gone on a lengthy ramble about how inspiring it was when everyone pulled together to save stranded passengers after Monarch went bust, before adding: "And that, my friends, is what will happen after Brexit."

— Tom Peck (@tompeck) October 1, 2018
The Culture Secretary got that feeling, you know, the one when people would rather you were a hologram:
Jeremy Wright is, disappointingly, delivering his #CPC18 speech in person, and not as originally planned, as a hologram.

As a result, literally nobody is paying attention.

— Mikey Smith (@mikeysmith) October 1, 2018
Sajid Javid's Freudian slip:
as analogies go this is not encouraging: the lightbulb was finally achieved after 76 years of failed experimentation https://t.co/WiwRsgA9FL

— Jim Pickard (@PickardJE) October 1, 2018
An unrequited bromance:
A comedy in two acts pic.twitter.com/vPTjOcaIj7

— Patrick Maguire (@patrickkmaguire) October 2, 2018
When Tory conference should really get applause signs for its right-wing audience:
Boris Johnson tells the Tory conference: "It is a disgrace that no banker went to jail for the crash of 2008." Leaves a massive pause. Eventually the audience of Tory activists work out they are supposed to clap.

— Dan Bloom (@danbloom1) October 2, 2018
Boris is loyal, babe:
Think Boris Johnson made Love Island's Georgia look loyal with that event

— Katy Balls (@katyballs) October 2, 2018
Forget 'Oh Jeremy Corbyn' scarves:
At the Boris Johnson speech with a Boris Johnson fan wearing a Boris Johnson t-shirt. #cpc2018 pic.twitter.com/XA5gHOLEtm

— Adam Bienkov (@AdamBienkov) October 2, 2018
Other fans went further:
I think I'm done here to be honest #cpc18 pic.twitter.com/1Gxy8i3A5M

— Owen Jones🌹 (@OwenJones84) October 2, 2018
#NotAllMen:
Leaflets being thrust into hands of visitors to the Conservative Party Conference claim to have found an 'electoral winning policy': A Minister For Men. pic.twitter.com/DQ2Aufokyf

— Richard Osley (@RichardOsley) October 1, 2018
Finally, a positive vision for the Conservative Party:
James Cleverly is currently giving one of the strangest fringe speeches of all time. "This whole pizza thing is not working. We need to go back to burgers. We have the old burger people and the people who really embrace the pizzas." Haven't got a clue what's going on.

— Adam Payne (@adampayne26) October 2, 2018
Last night, the Tory grassroots celebrated their Prime Minister's achievements:
I'm in Wetherspoons, it's full of Tories and someone is yelling "WHO IS AGAINST CHEQUERS" followed by a guttural noise that sounds like a dying badger YUURRRRRR #cpc18

— Owen Jones🌹 (@OwenJones84) October 2, 2018
Today, as we waited for Theresa May to take the stage, some were disappointed James Duddridge didn't opt for more drama in sending his no-confidence letter:
James Duddridge clearly missing a trick by not handing May his letter during her speech

— Sean Kemp (@Sean_Kemp) October 3, 2018
Geoffrey Cox stole the show as he introduced the PM:
Geoffrey Cox has cracked it, this is the only way a podium should be deployed pic.twitter.com/E31SJU5dJo

— Esther Webber (@estwebber) October 3, 2018
It inspired the masses:
*wraps union jack around head, runs into street screaming at strangers* pic.twitter.com/IgB00b4c4b

— Alan White (@aljwhite) October 3, 2018
Even Geoffrey himself thought so:
May: "Wasn't Geoffrey Cox fantastic?"
Cox: *nods*

What a man.

— Patrick Maguire (@patrickkmaguire) October 3, 2018
Finally, this happened:
THIS. IS. NOT. NORMAL pic.twitter.com/nHueua3rut

— Matt Chorley (@MattChorley) October 3, 2018
After Javid recognised Diane Abbott's work earlier in the week, May acknowledged the abuse received by the Shadow Home Secretary – who promptly points out their hypocrisy:
Some nice words from Tory leaders like Theresa May and Sajid Javid. Makes you wonder who was responsible for the Tory party's relentless personal attacks in the general election campaign 2017 #CPC18 pic.twitter.com/w3Ar0dZLkA

— Diane Abbott (@HackneyAbbott) October 3, 2018
Letters may not have fallen off the background wall, but a couple of pledges did:
The writing is on the wall for the Conservatives. Or at least it was…

Eight years of budget cuts and the Tories have completely abandoned any pretense of standing for security and stability.#CPC18 pic.twitter.com/DydqAlUeOv

— The Labour Party (@UKLabour) October 3, 2018
And that concludes Tory conference 2018.
More from LabourList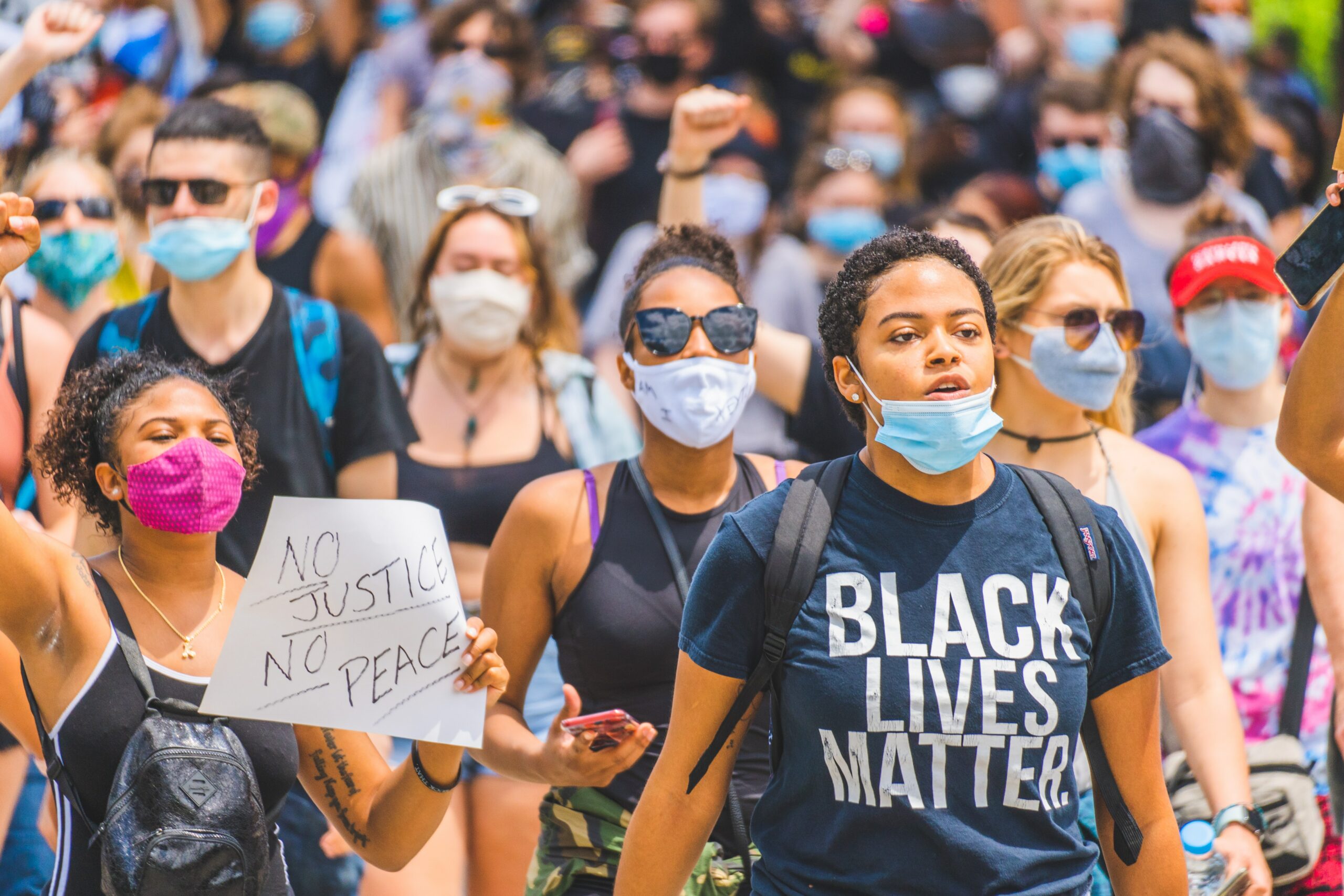 News
Keir Starmer and Angela Rayner have said they are "shocked and angered" about the police killing of George…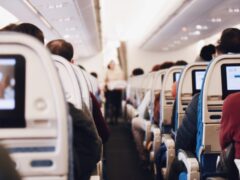 Comment
Entering office in the summer of 1945, Clement Attlee's Labour government took charge of a war-ravaged economy. Despite…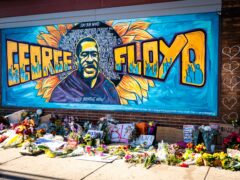 Comment
Unite stands in solidarity with all those protesting in response to the senseless murder of George Floyd, and…