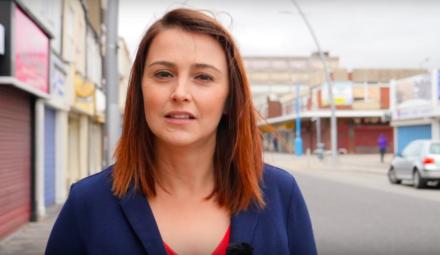 Sex for rent is illegal and we must crack down on those who blatantly break the law, but we also need to solve the underlying issues that push women into this dangerous situation in the first place. The scale and boldness of this crisis is truly frightening. A quick Craigslist search reveals more than a dozen easily accessible and opaque adverts for 'sex for rent' arrangements in London alone, including an advert for a "large double room in a Victorian terraced house to a lady who is comfortable sharing intimate times with the 53 year old property owner" and a "very good 1 bed flat for female to share for Free. Companionship is required instead of rent".
It's not just in these circumstances that sex for rent takes place. A 2017 survey by Shelter revealed an estimated 100,000 women had been offered a sex for rent arrangement in the previous year alone, and unscrupulous landlords hang the threat of rent rises and eviction over tenants if they don't comply with their request. These abusive situations, which threaten women with homelessness, are not only horrific but also illegal. And yet there is little evidence to suggest legal action is being taken against the perpetrators. This is unacceptable, and we need far stronger action against those who abuse women in this way.
That's why my colleague Peter Kyle is pressing for far more to be done to crack down on sex for rent practices; bringing more perpetrators to justice and taking to task websites, such as Craigslist, who allow these adverts to be hosted without proper checks and balances. But tackling the root cause of this problem will require a far wider review of justice in the housing sector.
The lack of convictions in sex for rent cases is a far too familiar tale across aspects of law governing tenants and landlords. With measures such as those designed to prevent landlords from evicting tenants who complain about repairs have proving completely ineffective. Why? Because in a broken and under-regulated housing market, the power balance between landlords and tenants is one-sided.
Landlords can threaten a woman with punitive rent rises and eviction unless she has sex with them because the law allows them to do so. A functional and thriving rental market doesn't have to be this way. In Denmark, the Netherlands and Germany, functional rental markets do not require no fault evictions, and measures to stabilise rents have not caused a collapse of the economy in New York City.
These measures provide power and security to renters and give them rights to challenge unfair and unjustified evictions, tipping the balance in favour of the tenant and allowing them to feel more secure in challenging an unscrupulous landlord's behaviour.
We know that many of those who end up forced into a sex for rent arrangement do so because they have no means to find safe accommodation. This is something grimly outlined by the worst of the adverts I found online, with one offering a 'Free Room Young Or Homeless Girl' and promising a safe route out of homelessness for a 16-to-28-year-old woman.
Many aspects of the sex for rent scandal come about because young people are left completely helpless in the face of the worst of society. A vicious cocktail of benefit cuts, insecure and low paid work and an underfunding of councils mean that young people simply have nowhere to turn if they are made homeless or fall on hard times. Research from Centrepoint suggests that there are over 100,000 young people who presented as homeless or at risk in the last year, yet less than half received support to prevent or relieve homelessness.
The end result of this is that vulnerable people end up trapped in predatory sex for rent situations and fear they will end up sleeping rough if they try and get out. We must tackle the serious problems of sex for rent, and we must do so by making the housing market fairer and more secure for all.
Melanie Onn is MP for Great Grimsby and a shadow housing minister.
More from LabourList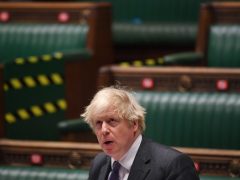 Comment
Taking part in Prime Minister's Questions virtually this afternoon, Keir Starmer kept up the opposition focus on schools.…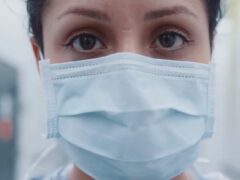 Daily email
The UK has now recorded more than 100,000 deaths in the pandemic. A tragic milestone. Perhaps most shocking…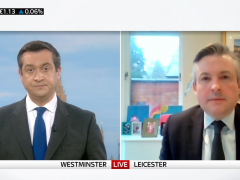 Video
Jonathan Ashworth has described the news on Tuesday that the UK has recorded over 100,000 deaths in the…