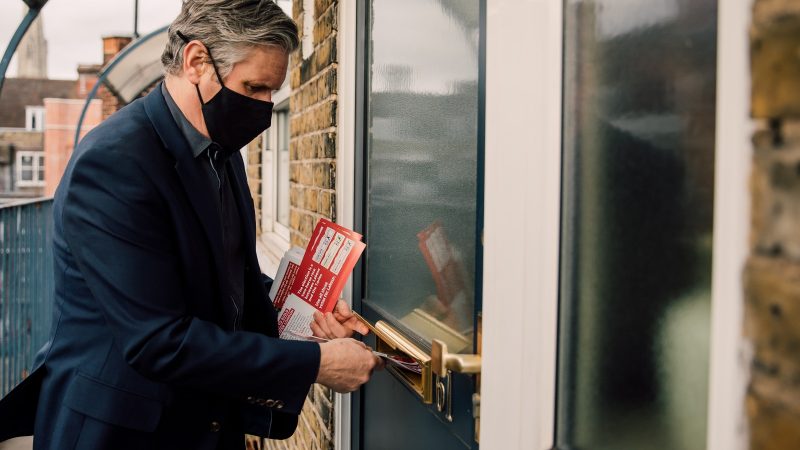 Keir Starmer will back "local champion" Kim Leadbeater in a visit to Batley and Spen on Thursday, ahead of the by-election taking place on July 1st due to the election of Tracy Brabin as West Yorkshire mayor last month. Brabin's new role has police and crime powers that meant she had to step down as an MP.
Describing the Labour candidate – the sister of murdered Batley MP Jo Cox – as someone who would "get things done", the opposition party leader is set to endorse Leadbeater's "bold and ambitious" plan for the local area. Her pledges have been published online.
Labour has explained that Leadbeater's campaign pledges are based on both her conversations on the doorstep and responses from constituents who were contacted by Starmer asking what local issues mattered most to them and what they loved most about where they live.
Leadbeater has put more police to fight crime and anti-social behaviour at the top of her pledge list, with a focus on drug dealers and reckless drivers. Next is safer roads, then revitalised town centres, followed by cleaner streets and finally "good jobs for local people".
Ahead of his visit, Starmer said: "Kim is a fantastic candidate – in fact the only local candidate standing at this by-election – and she'll be a superb local MP. Her plan for Batley and Spen is bold and ambitious, and has been developed alongside local people.
"You can't fail to be impressed by Kim's enthusiasm, her ideas, the way she finds new ways to do things or how proud she is of where she's from. She will be a local champion and she'll get things done."
When Starmer's spokesperson was asked on Wednesday afternoon about Labour's chances of winning the upcoming by-election, he replied: "We've got a fantastic candidate in Kim, she is the only local candidate and we've got a few more weeks to go in that election."
The lobby journalist then asked whether Starmer agrees he should resign if Labour loses in Batley. The spokesperson said: "Keir agrees that Kim is the best candidate for that election, she is the only genuinely local candidate and she would make a fantastic MP for Batley and Spen."
Labour is also contesting the Chesham and Amersham by-election on June 17th. The party placed third in the seat at the last general election, behind the Lib Dems, and has never won the safe Tory constituency in Buckinghamshire.
Asked about the contest, Starmer's spokesperson said it "has been a Conservative seat for as long as it has existed" and is "a very difficult contest" for Labour. He added that "we've got a fantastic candidate in that area", though could not name Natasa Pantelic when asked to identify the candidate.
Batley and Spen's Leadbeater declared that "I'm the candidate the Tories fear" when she was selected by Labour members as the candidate last month. The personal trainer and ambassador for the Jo Cox Foundation, who lives in the constituency, secured over 80% of the vote.
"I have lived in almost every part of the constituency during my life – Heckmondwike, Batley, Cleckheaton, Gomersal, Liversedge, Staincliffe and Littletown – places candidates from other parties probably haven't even heard of," she told local members.
"Nobody should be in any doubt about the scale of the task we have to keep Batley and Spen Labour. The spotlight will be on us – but I want to show the world that both the Labour party in Batley and Spen and our community are strong and proud."
The Tories have a clearer run at Batley because the Heavy Woollen District Independents, Reform UK and Laurence Fox's Reclaim Party have chosen not to contest it. Labour, however, has George Galloway aiming to punish Starmer's leadership by ensuring it does not hold onto the seat.
Galloway has attacked Starmer's Labour, accusing it of not being vocal in defence of Palestinian people. The Labour leader raised the Middle East peace process and the need for the state of Palestine to be recognised at Prime Minister's Questions this week.
More from LabourList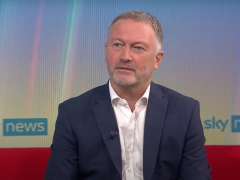 Video
Steve Reed has argued that Conservative leadership candidates Rishi Sunak and Liz Truss are "fighting like two rats…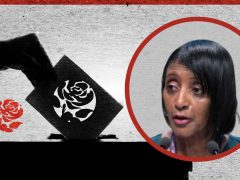 Comment
The last two years have not been the easiest time for anyone. For Black, Asian, and Minority Ethnic…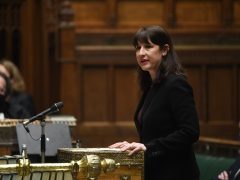 News
Labour has urged the government to close a "major tax loophole" in the windfall tax ahead of a…