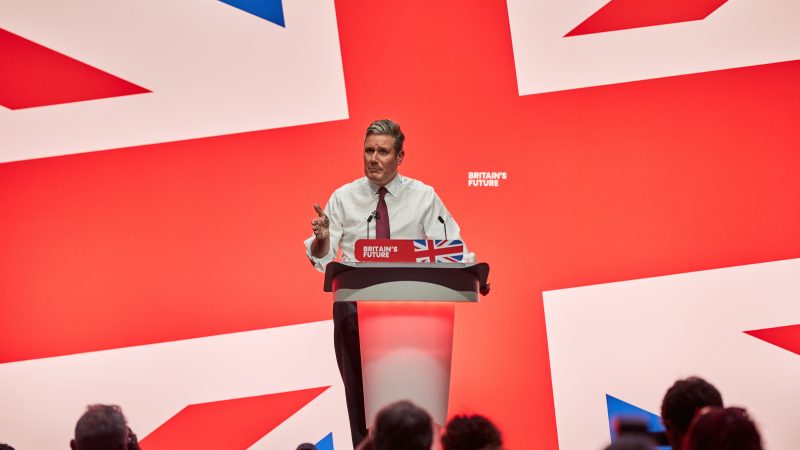 The Labour Party conference arrangements committee (CAC) held its 2023 AGM on November 9th. Members began by thanking outgoing chair Harry Donaldson for all his service. UNISON's Lynne Morris was elected as the committee's new chair.  
A record-breaking conference
This year's Labour Party conference was attended by more than 18,500 visitors. Around 1,250 delegates attended. It was positive to see that more than 57% of delegates were female – this hasn't always been the case in the past. It was encouraging to see more than 900 first-time delegates attend.
Labour saw record numbers of applications in every category, from delegates and trade unions to businesses and exhibitors. More than 850 fringe events took place on a wide range of topics and policy areas. There was huge demand for fringe space and interest in Labour's policy priorities. Records were broken for the amount raised from the exhibition space. Demand was so high there was a waiting list.
Keir Starmer is committed to increasing business engagement. Keir, Rachel Reeves, Johnny Reynolds and others have been intensively engaging with businesses throughout 2023. Labour held the first SME day on the Sunday of conference, as part of Labour's drive to demonstrate Labour's commitment to small and medium-sized enterprises and the benefits they bring to the UK. Business day on the Monday was also extremely popular. More than 200 business leaders attended the sold-out event. 
Social impact
Labour is committed to reducing the party's environmental impact and its efforts to reach net zero by 2030. As part of this work, Labour reduced paper waste and increased recycling. Since the CAC report is available online, the number of reports printed each day was also reduced to one per delegate. Donations were also made to offset conference's carbon emissions.
Reflecting on logistics
The CAC praised staff and volunteers for all their hard work. The committee reflected on feedback and possible improvements for future years. Accessibility provision is constantly being reviewed with a view to make conference more inclusive. Disabilities rep Katrina Murray shared feedback from members and made suggestions for future improvements.
There will be an increase in conference security if Labour wins the next general election and gets into government. The incident during the leader's speech was discussed and a review is taking place. Changes may be made to next year's security arrangements.
The CAC noted that all speeches were well attended but keynote speeches from people like Keir Starmer, Angela Rayner and Rachel Reeves were extremely popular, causing long queues and high demand for space in the hall. The CAC considered how this could be managed in future. It was noted that this year saw the most interest in a Shadow Chancellor's speech since Gordon Brown's days.
The CAC discussed the conference seating plan. It is important that delegates are able to be seen and called to speak wherever they sit in the hall. It is also important that speakers are balanced in terms of the delegation type and there is maximum time for people to be able to speak from the floor.
Points of order
Labour improved the system for points of order from the floor, which has helped the flow of conference. Now people wanting to make points of order have to go to a dedicated points of order desk to demonstrate the part of the standing orders to which their point of order relates.
I realise to the outside world this may seem like a very niche point, but as a previous conference chair, I really welcome this new development. The CAC also praised the chair's aide, points of order desk and all the staff in the hall making sure conference functions smoothly.
Preparing for the 2024 Labour Party conference
The 2024 Labour Party annual conference will take place in Liverpool on September 22nd to 25th. Delegate registration opens January 12th. The deadline for contemporary motions is September 12th and the deadline for emergency motions is September 20th. 
Plans for next year's conference are underway, but obviously if there is an autumn general election, these may need to change.
More from LabourList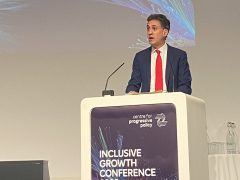 Daily email
With the Tories doubling down on anti-green attacks, Ed Miliband gave Labour's 'green jobs and lower bills' messaging…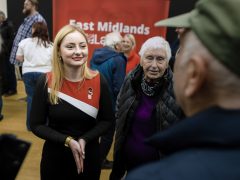 Comment
I was on day four of my honeymoon in Suffolk when I got the call to say Peter…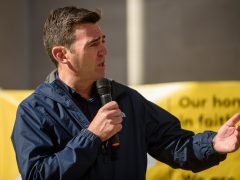 News
Andy Burnham has said "there is an argument for a basic income" and proposed overhauling inheritance tax to…