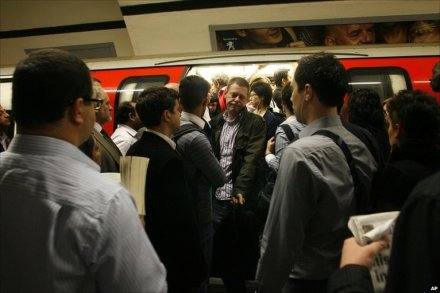 Sadiq Khan has today pledged a freeze on Transport for London fares until 2020 if he is elected Mayor in May.
London commuters are paying thousands more a year compared to when Boris Johnson became Mayor in 2008, and fares rose once again this weekend.
Khan says that money needs to stop being spent on London Mayor vanity projects – pointing to Johnson's habit of wasting millions on things such as the Emirates Cable Car and the expensive new Routemaster buses. He said TfL should aim to raise revenue by investing in affordable housing stock on their considerable areas of land they own.
Labour activists held a day of action outside railway stations across the country this morning, campaigning against the latest hike in rail fares. Speaking outside Kings Cross station in London, Jeremy Corbyn said that raises ticket prices was "outrageous and unjustifiable". Sadiq Khan said:
"The Tories have put fares up year after year – and today is no exception. Alongside soaring housing costs, fare rises have made London increasingly unaffordable even for Londoners on decent incomes. 
"As Mayor, I'll stand up for Londoners and freeze all TfL fares, and end the unfair situation where two million bus users are penalised every time they have to change bus.
"A fares freeze is absolutely affordable – even the current Tory Deputy Mayor says so. But I want to be totally honest with Londoners – it will mean taking some difficult decisions. Today I've outlined a comprehensive package of savings and revenue raising to fund my plans."