By Harriet Harman
Great to see the debate from the women on LabourList – thanks Derek. Clearly you are applying to be an honorary member of the sisterhood!
Here are my observations on some of the points that have been raised in the debate so far.
Would women make a better job of the economy?
I think that balanced teams of women and men working together always produce a better result than a men only team. Because of the unequal division of labour in the home, women and men still have different "life patterns". It's a disgrace that in the financial services industry, where half the employees are women and yet on average the men are paid a stonking 44% more than the women. That's why I've asked the Equality and Human Rights Commission to investigate them and report back to me and they can use their legal powers if necessary.
I don't believe for one minute that the women in financial services are 44% less intelligent, hard-working, committed or well qualified than the men. It's straightforward discrimination. No surprise that top of the financial services industry is overwhelmingly male.
I was in Scotland last weekend and looked at the figures for the Scottish banks. Of the top 50 positions in financial services in Scotland only 4 are held by women. No women on the RBS board, of course.
Much has been said about the bonuses going to lower paid staff as well as the executives. They should get fair pay not have to depend on discretionary bonuses which are fertile ground for discrimination of all sorts and are the opposite of transparency.
That's why our new equality bill is important. You can't fight discrimination if it is kept hidden. And when it comes to men and women working together – our Treasury team of ministers is a fine example of a team of men and women: Alasdair Darling and Stephen Timms and Yvette Cooper and Angela Eagle.
The old boys club doesn't care about gender equality, should we press on with women only shortlists?
The reality is that it is the women in the House of Commons and Labour women in councils and unions who have led the fight for more maternity pay and leave, more childcare, more support for carers and tougher action to tackle domestic violence. Not that we haven't had good support and involvement of male MPs in the House.
But these are all things which just never got the attention and focus they needed when the House of Commons was 97% men which it was when I first came into parliament. So yes, we do need women only shortlists. Though we've made progress and now have 95 Labour women – up from 13 when I first arrived – we are still outnumbered by men 4 to 1.
Women and men and the downturn:
Our quest for fairness and equality for women is not just for the good times – it's not going to be put on the back burner when times are hard. That's why our forthcoming Equality Bill will help ensure fairer treatment for women at work. When times are hard it's even more important that everyone is treated fairly and that everyone pulls together.
The global economic downturn does affect both men and women – but it affects them in different ways, because women still do the lion's share of caring for children and elderly relatives; most women are still the "managers of the family;" women have different patterns of work from men – are more likely to work part time; and because women still suffer pay discrimination at work – around 22.6%.
Women's jobs are even more important now – to the household budget, to the economy, to public services. Even more so than during the last recession.
And the recession is hitting women's jobs as well as men. In the North East, Yorkshire and Humberside, East Midlands, London, the South East and Scotland, women's employment is falling faster than men's. Those are the ONS figures across the last 2 quarters.
We've got to make sure that on the agenda for helping people through the downturn is ensuring we don't let part-timers become the first victims – or women on maternity leave. We need to look at protecting childcare providers as well as the car industry. And we will.
And we will need to feed this into the international agenda and we will do that at the G20. Women's work outside the home is increasingly important to household budgets and their skills are of growing importance to the skills base of our economy. But they are still doing the lion's share of work at home too.
We will make sure that the real hope for the future includes a fairer deal for women and are determined that it should not be a set back for women's rights. The future needs to be green, digital, skilled and family friendly.
A word about the Tories. They oppose the public investment which will create more children's centres. They'd cut public spending which will hit services which support families, they've always opposed legislation on equality as a "burden on business". They pretend they have changed because they want to detoxify from the "nasty party" image. But listen to their backbenchers – it's the same old Tory party Look at their spending plans – it's the same devastation of public services. They should not fool us for one minute. They can't be trusted for one minute on the equality agenda. It's good that they are trying to join in rather than obstruct. But no-one should be fooled.
Out of this recession we will build a new economic order. And, it is also imperative that we lay the basis for a new social order. And that means putting fairness at the very heart of what we do. When people feel that their backs are against the wall, it is even more important to press on with equality and fight discrimination. Fairness is not just important to individuals, it's vital for a strong economy and a cohesive society.
That's why as well as giving people real help now, we're also giving people real hope for the future. And – as Labour – that hope is a fair and equal society which is strong, stable and prosperous and in which everyone has a genuine stake – men and women alike.
Harriet.
More from LabourList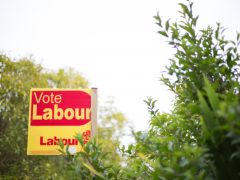 Comment
"It would be me being dishonest if I said we expected to lose," Harrow councillor David Perry tells…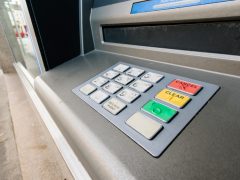 Comment
As bank branches across the country close and shops increasingly turn to contactless payments, the debate over access…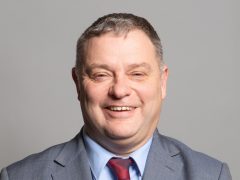 News
Mike Amesbury has quit Keir Starmer's frontbench team, telling the Labour leader that he would be resigning his…