By Mary Honeyball
Religion was one matter where Tony Blair got it all wrong. The persistent rumours that he and President George W Bush prayed together at Camp David while deciding to go to war in Iraq have refused to go away.
Tony and Cherie have got religion, as we know, all too well. Now that he is no longer PM they both seem compelled to talk about their faith, saying some things which should not go unchallenged.
This article in the Daily Telegraph refers to "an aggressively secular age" and calls for Christians to stand up for what they believe in. Such nonsense is, of course, only taken seriously because it comes from an ex-Prime Minister. It is also not true.
While churches may be emptying (people having more sense than to pay even lip service to religion), Christianity is on the increase in the corridors of power. I have seen very obvious attempts to bring Christianity into the European Parliament during my nine years as an MEP.
Silvio Berlusconi attempted to appoint an intensely religious Catholic, Rocco Buttiglione, as a European Commissioner. Though his efforts were thankfully rebuffed by the majority of MEPs due to Buttiglione's anti-homosexual and anti-abortion stance, religion had reared its head. Likewise there was a strong movement to include a reference to "god" in the ill-fated European constitutional treaty.
Meanwhile back in the UK the Roman Catholic Church and other extreme Christian organisations tried to defeat parts of the 2008 Human Fertilisation and Embryology Act.
Activities such as these are not the mark of an aggressively secular society. There has, in fact, been a marked increase in political lobbying by Christian organisations over the last ten years. We are getting more of it in the public square not less.
I for one object to this. I do not believe Christianity should have the kind of privileged place in our public life which so manifestly does. In this article Blair is quoted as saying, "But in general terms in British society there is a risk that people see faith as a personal eccentricity."
Faith is and should remain exactly that – a personal eccentricity, not something to be forced on others in any way whatsoever.
More from LabourList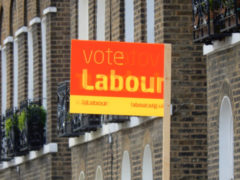 News
The frontrunner in the race to be the next BAME rep on Labour's ruling body has become the…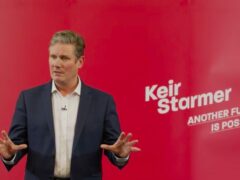 News
Labour leadership frontrunner candidate Keir Starmer has pledged to offer his two rivals in the contest, Rebecca Long-Bailey…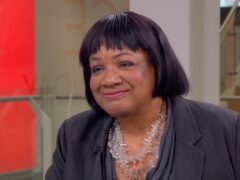 Video
Ridge on Sunday Labour leadership candidate Lisa Nandy talked about "Britney and buses", the future of the BBC and…