By Luciana Berger / @lucianaberger
and Dan Whittle / @danwhittle
Where we canvass in the North (St Pancras and Somers Town ward in Camden) and South (Telegraph Hill Ward in Lewisham) of London, the most important issue on the doorstep right now is housing. Overcrowding, quality, availability.
Followed by crime. Followed by unemployment.
But housing's the most important – it affects your health, education, and chances of success in life. Try studying for a qualification when you share a room with two siblings, and try getting on the housing ladder when there is no opportunity to build up any equity stake in your property.
While there've been many improvements, like the Decent Homes Standard and shared ownership – we'll take them as read – we see much still to do.
As co-operators we think it's crucial the Government prioritises mutual ownership of housing, and looks again at the particular model launched by the Co-operative Party this year.
Now is the right time to really promote a housing system built on the foundations of active citizenship and local democracy, rather than consumerism.
Co-op housing can also make a dent in those other issues: crime and unemployment.
Co-op housing boosts tenants' involvement in their community, in some cases right from the initial stages: choosing a good architect, approving the designs, selecting fixtures and fittings. But most importantly the model engages tenants in the on going management of their properties.
Being involved in the co-op boosts personal confidence as well as helping to gain skills that can lead to qualifications.
In Redditch Co-operative Homes, the percentage of out-of-work residents has dropped from 65 to 38 since 2004. Many of those now with jobs say being involved in the co-op helped them into employment.
Tenant co-operators are also more likely to know their neighbours, with tenants looking out for and caring for each other. This can lead to a drop in anti-social behaviour.
Given its broad appeal, co-op housing has more than proved its worth and should now have pride of place in the mainstream of public policy.
Against the backdrop of a tough recession the Co-operative Party has researched and presented a model of mutual home ownership, which can create permanently affordable homes.
The model relies on the formation of Community Land Trusts (CLTs), which separates the cost of the land from the purchase price of the home. Affordability is ensured through flexible monthly payments that are based on a fixed percentage of each tenant's income.
The model allows tenants to build up an equity stake in their home, an opportunity that probably would not have been available to them previously. But any public subsidy, charitable endowment, development gain or legacy is locked in, captured in perpetuity and preserved for future generations.
There's already progress in this direction. The formation of London Community Clusters (LCC), one of the first urban Community Land Trusts, has been spearheaded by the London Jewish Forum and Agudas Israel Housing Association. LCC is currently identifying key sites with the aim to start building at the end of this year.
This could become the model for community groups with a specific housing need to come together to form co-operatives. But community groups need the support of Government and Local Authorities to do so. Co-ops benefit from a more active state, willing to invest in and promote community ownership and control. That's part of the reason why the Conservative Party's new found interest in co-ops lacks credibility.
Where Tories are in control they don't take their responsibility to meet housing need seriously. The Lib Dem/Tory Camden Council, for example, is currently selling off housing stock while 17,000 remain on the housing waiting list. And Labour List showed recently how another borough is demolishing 3,500 homes.
That's why we're pleased that when we discussed CLTs with the DCLG Minister Ian Austin, he told us he believes this issue is going to grow in importance as we approach the general election.
The Government should be looking at the Commission for Co-operative and Mutual Housing's interim report and directing housing stimulus money to support the recommendations which would see the sector expand.
There has never been a better time for Government to back the mutual and co-operative ideal.
Dan and Luciana are Co-operative Party activists and happy to speak to Councillors about this and other co-op policy. Please contact [email protected] if you'd like to get in touch.
More from LabourList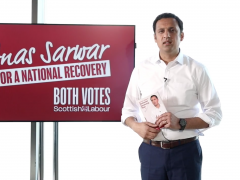 News
Scottish Labour leader Anas Sarwar has warned the 'Progressive Britain' conference today that his party's performance on May…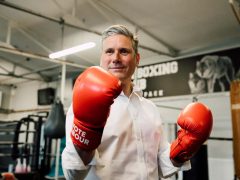 News
Keir Starmer has declared that Labour must "change our party to change Britain" and made the case that…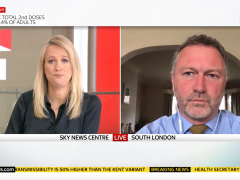 Video
Sophy Ridge on Sunday Shadow Communities and Local Government Secretary Steve Reed backed the easing of Covid restrictions…