By Shamik Das / @ShamikDas
George Osborne's widely-trailed plans to abolish the Financial Services Authority, unveiled on Monday, appear to pose more questions than they answer.
The proposals – to disband the FSA and transfer its powers to the Bank of England and a new quango – also raise potentially serious conflicts of interest.
As yesterday's Financial Times editorial states, not only will their "plans for wholesale butchery" make the FSA's task more difficult over the coming year, but it risks imbuing too much power in an "unchecked and unchallenged" central bank.
Although the FSA has recently faced questions of incompetence, it had previously been held up as a very strong regulator, particularly on consumer protection, its model replicated around the world – most notably in Japan and Germany.
The Tory plans, particularly the creation of the Financial Policy Committee super-quango, appear to undermine David Cameron's much-vaunted "bonfire of the quangos" purge.
Additionally, neither the Shadow Chancellor nor Leader of the Opposition gave a figure as to how much their plans would cost, and no figures were given on any projected benefit to the economy.
Questions have also been raised about the Conservative party's links to hedge fund managers, who have long complained about over-regulation by the watchdog.
Since David Cameron became party leader, a third of all Conservative funding has come from financial firms and bankers linked to the City.
Of the £44 million the Tories received in the three years following his election in December 2005, £14 million came from those in the finance industry – with some investment firms donating more than £1 million.
£662,500 was donated by Australian businessman Michael Hintze of CQS Management, while £210,000 came from Paul Ruddock, co-founder of Lansdowne Partners.
Both men, who profited handsomely from short-selling – a practice which was banned by the FSA – are members of elite Tory supporters club The Leader's Group, annual membership of which costs £50,000 and entails lunches, dinners and receptions with senior Shadow Cabinet members.
The hostility of many in the city to the FSA is best illustrated in a survey of more than 1,500 senior executives carried out in 2002, in which the FSA had been accused of being "too consumer friendly" and being "too preoccupied with helping consumers".
A majority of those polled believed that "the burden of regulation on the industry is too great" and that "too much weight is being given to the interest of consumers".
More from LabourList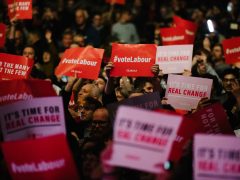 Comment
Labour did not have a good set of May 6th elections, though there were positive results, especially in…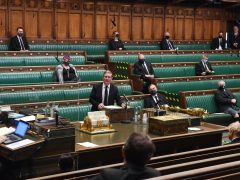 News
Labour leader Keir Starmer has completed his appointments to the main opposition party frontbench today, after announcing the…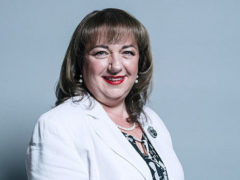 News
Sharon Hodgson has been appointed as Keir Starmer's new parliamentary private secretary, replacing Carolyn Harris who resigned from…