By James Stafford
Make no mistake: the sit-in by trade unionists and climate campers at the Vestas wind plants in Newport and Cowes on the Isle of Wight is a major embarassment for the government. Almost a month after the low-carbon transition plan promised 10,000 new wind turbines in Britain by 2020, the closure of our only major domestic producer of onshore blades is still making headlines.
I'm tempted to cast my mind back to a meeting where David Miliband addressed my university Labour club, on the eve of the elections back in June. When asked about the planned closure, the former environment secretary first denied all knowledge, and then (in his best now-don't-be-stupid voice) launched into a familiar sermon about how, well, it didn't really matter. The turbines will be built (Tory councils permitting), so who cares where they come from?
Flash forward a couple of months and this has become a cause celebre; the protestors aren't about to let Vestas sweep 600 of Labour's vaunted 'green' jobs under the carpet, and the extension of the occupation to another facility at Cowes and a court decision to allow the firm to reposess the plant has raised the stakes further.
To be sure, the situation isn't entirely straightforward. The factory was making blades for American turbines, and (tellingly) the Danish company don't see the British onshore market opening up enough to offer them many opportunities in the forseeable future, refusing previous offers of a cash injection. Moreover, the Tory MP who is now taking a leading role in protecting jobs for his constituents has also campaigned vociferously against the installation of three turbines on the island itself, a position which Vestas has cited as forcing its hand. A real, true-blue hypocrite then – no surprises there.
What's to be done? The unions and the climate campers have already made a persuasive case for nationalisation, and the Labour Party must be seen to be standing by them. In the current economic climate the government has made a habit of taking failing companies and facilities off the hands of private investors, so as to safeguard valuable expertise in the interests of our long-term prosperity. This has set precedents which are difficult to ignore, particularly given that some of the recipients of public money have been spending it seemingly without scruple.
Given the importance the government has attached to wind energy, the case for government support – of a workers' co-operative, if not a state-owned facility – is overwhelming. It would be a slap in the face to a foreign company's cynicism about the prospects for sustainable energy in Britain, and would potentially leave an incoming Tory administration forced to choose between its carefully cultivated green credentials and its slash-and-burn instincts when deciding what to do with a publicly-funded plant and its 600 skilled jobs.
So why won't the government do it? At the end of the day, for the same reasons they won't ditch Heathrow expansion, hold off on new coal, stop using offsets to meet carbon reduction targets, or make the case in Europe for a radical overhaul of the emissions trading scheme. It's the absence of joined-up thinking; the absence of real leadership. A step like nationalising Vestas would rock the boat. It would politicise climate change, and (unlike other examples of corporate welfare) would be seen as a radical swing to the left for a leadership apparently terrified of the chagrin of the Tory press and their fellow-travellers in the City.
The economic and environmental importance of the Vestas plant speaks for itself – after all, what's the point of importing all our wind turbines from abroad, with the vast embedded emissions that would entail?
But what's really at stake goes further even than that. Thus far, government has not responded to climate change as if it is a problem that the state must act to solve, and which requires clear political leadership rather than spontaneous acts of self-sacrifice by atomised, disempowered citizens. And whilst there are signs of change in recent plans, current policy in many areas creates a context where we are given very little direction or assistance in living the more sustainable lives many of us want, and where unsustainable behaviour is actively promoted by government activity.
This is Labour's opportunity to demonstrate – not with some glossy, verbose document, but through a real, concrete act of consensus-breaking policy – that they are committed to action on climate change and a new vision of the post-crash economy, and that they are willing to lead by example. They'd be fools to throw it away.
Visit Labour for Climate Action.
More from LabourList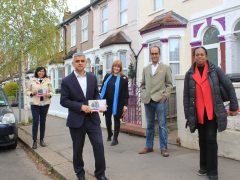 Comment
As Londoners head to the polls tomorrow, Labour sources are warning that they are "expecting a considerably worse…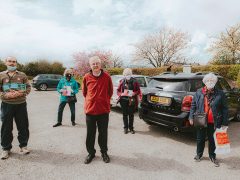 Comment
"People have realised that Wales can use its powers independently," Jane Hutt explains to me. "But Welsh Labour…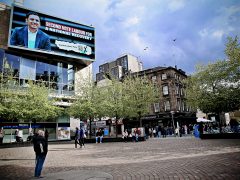 Comment
Labour started off in 1999 with every constituency seat in Glasgow, and it stayed that way until 2007,…