by Graeme Cooke / @openleftproject
A belief in the dignity and purpose of work, combined with a hatred of unemployment, is seared in the soul of the Labour movement. Having a job is, and always has been, a powerful route to having both a stake and a say in our society.
So when the number of people looking for work topped 2.4m, as it did last month, we all know this an urgent human, social and economic injustice.
You probably didn't notice it – given the now almost universally hostile media – but on Wednesday Gordon Brown and Yvette Cooper talked about the government's pledge to guarantee work or training to every young person at risk of long-term unemployment.
This is both an inspiring goal and a momentous challenge – emblematic of a distinctively Labour response to this recession – but one that has received insufficient public attention or policy scrutiny.
The mass unemployment of the 1980s and 1990s remains one of the strongest lasting impressions in the public's mind of the Tories in government. Not only because of the human suffering it caused, but also because it cut to the heart of their governing philosophy.
Unemployment was seen as an inevitable consequence of economic cycles, about which there was little government could (or should) do. Sometimes it could even be a necessary evil in pursuit of other goals, such as cutting inflation.
Thankfully, Labour's attitude and response has been emphatically different. Firstly, it's worth remembering that rising unemployment has been the product of the credit crunch and the resulting GDP contraction, rather than an instrument of government policy.
Respected analysts, such as the CIPD, have argued that there as no underlying reason for the jobless rate to grow. The labour market was remarkably strong during both 2006 and 2007 and the claimant count continued falling for a number of months following the run on Northern Rock.
The government's response to job cuts can be caricaterised as 'more of the same' and 'something new' – and both point to wider arguments about contrasting economic approaches.
There are twice as many people claiming Jobseeker's Allowance now compared to January 2008, when the jobless count starting rising. Since then the government has increased the level of spending on the unemployed (excluding benefit spending) by nearly £5 billion.
The Tories have opposed all this money, due to George Osborne's spending straightjacket. This would mean less help for people when the job market is tougher: less time with an employment adviser, less access to training and intensive support, less cash to pay for the small things which often make a big difference in helping people get a job.
It would also re-make all the mistakes of previous recessions, including the generations of people cut off from the world of work that followed, driven by an ideological belief about putting deficit reduction (even during a recession) ahead of all other objectives. Allowing unemployment to rise higher for longer will, of course, only increase fiscal pressure.
The 'something new' part of the government's approach is to take positive action to counter what has been the primary cause of rising unemployment over the last 18 months: a contraction in the demand for labour (put another way, a falling number of jobs).
Some care is needed in this argument. Even in a recession the labour market is very dynamic and people do still find jobs (in July alone 356,000 left JSA). However finding work is clearly harder and more competitive. So, the government is stepping in where the market is failing.
The Future Jobs Fund is making £1 billion available to social enterprises, voluntary organisations and local authorities to create socially valuable, short term, paid job opportunities for young people. Let's be clear, no Tory government would ever endorse this policy.
The jobs fund is a direct intervention in the labour market to increase the supply of jobs and provide the chance of work to young people who would otherwise struggle. Around a third of people claiming JSA are under 25 and, though the vast majority will find work within six months (even during a recession), the scars of long-term unemployment can be devastating.
This is a significant policy experiment and a major delivery challenge: to make sure the work is good quality, deadweight costs are avoided, and participants are well placed to benefit when employment growth returns.
If this shift into demand-side policy territory works (and that is not yet certain), Labour should extend it. Not just during the recession but also beyond. For instance it could form the basis of guarantee work for long-term jobseekers and increasing the job opportunities for disabled people, who continue to face discrimination in the labour market.
This would constitute a massive step towards ensuring everyone has a genuine chance of a stake in society through work, supporting the move to expect the vast majority of those on benefits to be taking active steps towards work.
Alongside giving greater voice and control to claimants over their journey back to work and to employees in the workplace, this would form part of a distinctively Labour approach to the future of welfare and work.
Graeme Cooke is Head of the Open Left project at Demos.
More from LabourList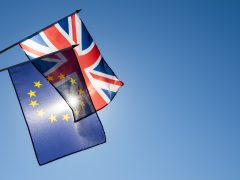 Comment
The six-year anniversary of the Brexit referendum has been marked by a slew of reports and polls on…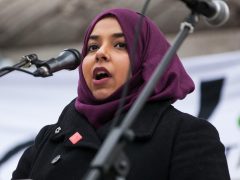 News
Poplar and Limehouse Constituency Labour Party (CLP) has voted for a full selection process amid allegations of a…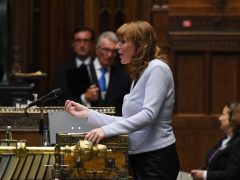 News
Angela Rayner has said Boris Johnson was either "negligent or complicit" over the sexual misconduct allegations made against…