By Alex Smith / @alexsmith1982
Nick Griffin's smug, sneering performance on Question Time was met with near unanimous mockery in the BBC studio, from the other panellists and now from the media and political blogosphere.
The BNP leader sweated, ticked and fumbled his way through the show from the start and was clearly out of his comfort zone and out of his depth. He also betrayed his true bigotry in a flurry of ill-considered outbursts – remarks that will negate his assertion that he is "not a Nazi".
Questioned on his views of the Holocaust, he said he does not "have a conviction for Holocaust denial; he made a joke about the KKK's white hoods; he called the BBC "ultra-leftist"; he said Islam "does not fit in with the fundamental values of British society"; he described white people as the "indigenous" British population who faced "genocide"; and found time to crticise homosexual public displays of affection.
Writing in the Daily Telegraph, Robert Winnett and Rosa Prince said:
"Mr Griffin said Islam was not compatible with life in Britain, while describing homosexuals as "creepy". However, he admitted sharing a platform with the Ku Klux Klan, which has carried out racist attacks across America's Deep South, and defended leaders in the organisation as "non-violent"."
Martin Wilson in the Independent said:
"I don't think he enjoyed it very much. He was visibly shaking from about 15 minutes in. He came across not really as an Oswald Mosley figure, just a bit of a buffoon. He even laughed nervously when Dimbleby asked him if he was a Holocaust denier."
In the Guardian, Sunny Hundal writes:
"He was caught out: flustered, making inane statements and pretending he was being stifled by European law when asked to explain his antisemitic views."
But there is concern that no-one was able to land a killer blow on the BNP last night. In the Times, Matthew Parris writes:
"Nobody dared try what, if it could have been done, would have been the most devastating tactic of all, and perhaps the only tactic that would have done Mr Griffin any real harm: to brush him aside as a small man, enlarged by the anger of his enemies."
There is also concern that in "ganging up" on Griffin, the other pannelists wil have played into the BNP line as a victimised group. Sunny Hundal says:
"Nick Griffin knows this much: it doesn't matter how badly the haters try to expose him – his followers feel under siege enough to ignore all that as part of some massive leftwing conspiracy."
The BNP is reporting that they recieved 15 million hits to their website yesterday and 2,000 new registrations for future membership as a result of their increased publicity this week. I wouldn't be so certain of those statistics – Griffin is, after all, a proven distorter of fact. He even managed to say last night that he and Bonnie Greer "clearly got on well".
But as Greer herself remarked last night, the British people have too much common sense to buy into Griffin's vile message.
Jack Straw gave a largely good account of himself on the panel, and was at one point trending with 90% favourability on Twitter. But the real heroics came from the audience member who said:
"Where do you want me to go? This is my country. I'm part of this country. I was born here, I was educated here. You'd be surprised how many people would have a whip around to buy you a ticket – and your supporters – to go to the South Pole, a colourless landscape that would suit you fine."
<!–

RT @LabourList = 'labourlist';
// –>

More from LabourList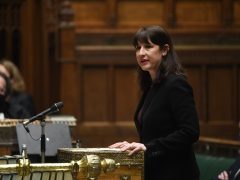 News
Labour has urged the government to close a "major tax loophole" in the windfall tax ahead of a…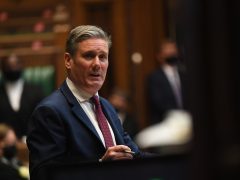 News
The Labour Party is preparing to make several significant policy interventions on the economy to combat the rapidly…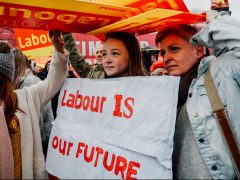 Comment
This summer marks the rebirth of a national Labour students organisation. Its predecessor, marred by factionalism and disagreement,…