By Conor McGinn / @conormcginn
Today's Evening Standard carries a very comprehensive interview with David Cameron. In the interview Cameron says this about his faith:
"I'm very happy in the Church of England where there's plenty of room for flexibility. I have a faith but don't push me too hard on things like the virgin birth or transubstantiation and so on, I might not come up trumps."
I'm not particularly interested whether or not David Cameron believes in God. Having religious faith shouldn't be a prerequisite – or a barrier – to becoming Prime Minister. This answer, however, betrays a wider inability on his part to be truthful about his policies, politics and personality and the last two sentences of the quote illuminate this perfectly.
He likes the "flexibility" of his faith, presumably because it means he doesn't have to give cast-iron guarantees about his belief in anything, and is allowed to change his mind on things as and when he chooses. He says he does have a faith but implores us not to question him "too hard" on the specifics of it. A bit like his and George Osborne's policy announcements. His answer to the faith question is typical of his "don't offend anyone" and "don't say anything of significance" attitude.
It's the same as his stance on Europe. He doesn't want to be seen as a reactionary and anti-European (which he is) but at the same time he can't afford to overly upset those in his party who would have us withdraw from the EU today, and are ready and waiting to embrace UKIP.
In relation to faith, he doesn't want to impugn his image as one of the urban, liberal intelligentsia who view religion as strange and eccentric, but at the same time he needs to give his pro-Section 28, Christian footsoldiers enough to let them know that he's a safe pair of established church hands.
See a pattern emerging?
What does David Cameron stand for? Why can't he give straight answers? Why does he equivocate every time he is asked about something – anything – significant? You can fool all of the people some of the time, and some of the people all of the time. You know the rest. Dave, old chum, you should take heed.





More from LabourList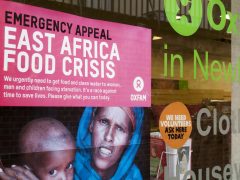 Comment
Someone in East Africa dies of hunger every 48 seconds. This is the result of the imperfect storm…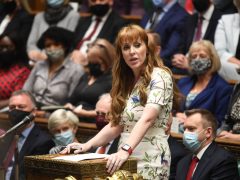 News
Angela Rayner has accused Boris Johnson of "watering down the rules to save his own skin" after the…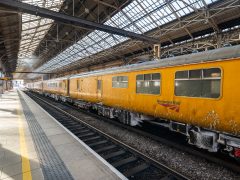 Comment
Network Rail, the company that owns and maintains Britain's railway infrastructure, has recently announced plans to cut over…