By Alex Smith / @alexsmith1982
While the Conservatives appear finally to have dropped the idea of marking Tory candidates on the ballot papers as representing "David Cameron's Conservatives", their campaign is still overwhelmingly fronted by their charismatic leader, who is undoubtedly their biggest asset.
His face has been increasingly foisted on the British public, from posters to keynote speeches to Radio interviews.
That's fair enough; he is, after all, their leader.
But where is Cameron's friend and longtime partner, George Osborne? Since the turn of the year, he has been conspicuous only by his relative absence.
Perhaps the Conservatives have realised what Vinay Nair spoke about at the Fabian Conference on Saturday, highlighted again at Liberal Conspiracy this morning – that Osborne is not an electoral asset to the Tories. Quite the opposite.
Vinay's Fabian presentation asks whether Labour and the Lib Dems would do well to highlight Osborne's relative inexperience and unpopularity, with a neat sequence of slides:
In Vinay's slides, there's also an alternative final image that the Lib Dems might consider, featuring their own asset Vince Cable.
So, are the Tories thinking what everyone else is thinking?
With Victoria Street still finalising tactics and strategy for the next election, would such a campaign pay dividends, or should Labour focus more on its own strengths and what it can still offer for the future?





More from LabourList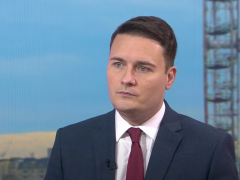 News
Wes Streeting has argued that patients are "paying the price" for the government's "failure" to train enough NHS…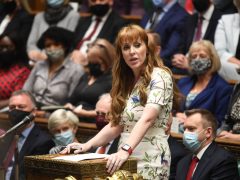 News
Angela Rayner has described the 'VIP lane' used for government procurement during the pandemic as a "scandal of…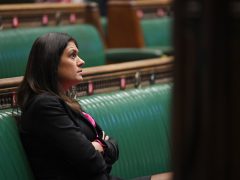 News
Lisa Nandy has slammed the government over reports that it plans to scrap mandatory housebuilding targets, arguing that…