By Ian Robathan
A couple of weeks ago, my local labour MP, Bruce George (Walsall South), decided not to stand for election again after being the MP for 36 years. To his credit he sent all local members a 4 page letter explaining his decision and I feel it was genuine and not a resignation to allow a parachute candidate to step in.
So, as I am only 38, this was the first chance I have had to take part in local democracy and see who we will put up for Labour. I appreciate that, because Bruce stood down at short notice, the process to select the shortlist of candidates would have to be curtailed and confirmed by the NEC, and we've already had it confirmed it is an all women shortlist, which I have no problems with.
We have yet to be notified officially, but the shortlist as I understand it will be:
Sally Benton, Neena Gill, Sue Hayman, Sandra Samuels and Valerie Vaz.
Three of these names were flagged up in the local party within days of Bruce stepping down Two other prospective candidates visited me, took the time and effort to canvass suport and yet failed to get onto the shortlist.
Is that democracy? Surely we should have had some input into the process, even at the shortlisting stage, and if it was fair how come the names we suspect will be on the list were flagged up so early?
We also have the lack of a real local candidate who could win; Sandra Samuels is from Wolverhampton and on the West Midlands policy forum but has been involved in a lot of local controversy and I think that rules her out.
So what of the choices?
Well today I received two leaflets posted by candidates which were obviously produced before the final shortlist had been decided – and possibly at a substantial cost – which indicates they had already been given the nod that they were on the list. Both have stressed their local credentials and support, but at this stage I fail to be convinced.
I will keep an open mind, each candidate will be receiving an email with questions to be answered and no one should take MY vote as certain until it is cast.
However, I feel woefully let down by the democratic process in the party. We have to renew ourselves as a fully democratic party, above any others. We have to connect back to the grassroots and give ourselves a far bigger say. Control at the centre has to be loosened. We have to have trust in our membership, because renewing the party can only be done from the bottom up.
More from LabourList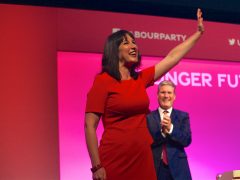 Comment
The Conservative leadership contest has shown the Tories' traditionally reckless and dishonest approach to the public finances. It…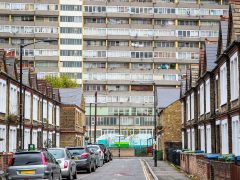 Comment
Whilst there has been much talk about the 'cost-of-living crisis' one of its key components, rent, has yet…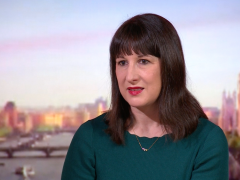 News
Rachel Reeves has warned that "people are worried sick about how they'll pay their bills and do their…