To mark Mother's Day, Unions Together asked members for their best slogans to let the public know what the Tories really stand for when it comes to rights for working mums and families. They produced some great suggestions; we received incredible ideas to send the Tories a message in no uncertain terms.
We've selected our favourite one, and yesterday we drove right up to Tory headquarters with a mobile billboard that reads:
"Keeping 'Mum' in this election? Don't. Don't let the Tories threaten working families' rights."
But if we know David Cameron, he'll try to dismiss this giant message as just one person's opinion. We must show him – and the Tory Party – that this message is coming from us all; that we're all going to keep standing up for our rights.
Sign your name to our petition telling the Tories you're not keeping 'mum' in this election. We need to ask people: why do the Conservatives insist on being so virulently anti-European that they would withdraw from the rights for working mums and families – things like guaranteed paid leave and part-time workers' rights?
They demonstrate obsessive Euro-scepticism instead of good, old-fashioned common sense!
We can't just sit back while David Cameron and the Tories threaten to undermine our rights. European laws preventing discrimination against pregnant and breast-feeding mums will just be the start – Cameron's dogma drive would never end.
Our rights are important. The Tories like to claim to be family-friendly, but with policies like these we know that's not true.
Please add your name to mine in support of our campaign telling the Tories that we're not keeping 'mum' in this election!
Families can't afford to take a risk with the Tories. Together, we'll send that message out loud and clear.
More from LabourList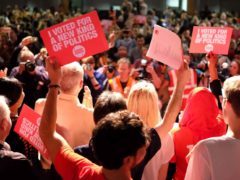 News
Momentum, the grassroots organisation that was born out of Jeremy Corbyn's 2015 leadership campaign, has launched an all-member…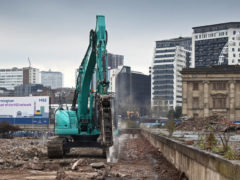 Comment
Doom-mongers and NIMBYs are out in force. Our poor excuse for a Prime Minister, Boris 'piffle' Johnson, has…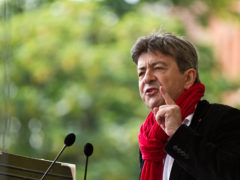 Comment
A recent LabourList article suggested that we in the Labour Party have much to learn from Jean-Luc Mélenchon,…