By David Miliband MP / @DMiliband
OK, so Labour's campaign is going to be massively outspent by the Tories. But, honestly, I was in Luton last week and people there were convinced that the Tory posters with the picture of Gordon with the 'Vote for Me' line will actually help us. What I want to know is if the Tories have anyone actually doing any canvassing, persuading, talking, phoning. They have a lot of money for direct mail, but our software is better than theirs and our membership more vibrant.
I think we need to make our campaign a real conversation. I like the idea that Gordon is going to be doing sitting room meetings – not sofa government but sofa campaigning. We need to create the sense and reality of a dynamic conversation between people. That applies within the party as well as more widely. And if we can't all get together in streets or homes we need to use other means to do so. On my new campaign blog I will be talking about what I am doing, where I am going to be phone canvassing (and real canvassing), what I learn and what I can report back.
The MobMonday initiative on Twitter – hundreds of people phone canvassing from their own home – is a good example of how to use social media to magnify effect and how Labour members up and down the country are deploying innovative campaigning techniques to get our message out. From 6pm tonight, I will be phone canvassing for Labour candidate Kate Green who is standing in Stretford and Urmston. I hope we will all try out new campaigning methods from now until polling day – even my 84-year-old uncle has become a demon phone canvasser; it's not just something for young people.
Some people may have not used the Labour Party's online phone banking system before. It's very easy. If you are a Labour Party member, login at members.labour.org.uk and look under the campaigning tab for the Virtual Phone Bank. It will give you a list of constituencies you can call in a drop down menu – click on Stretford and Urmston. There is a practice call and instructions for how to use it. I hope you will join us.
The truth is that such is the scepticism and cynicism about traditional politics that it is only a movement – rather than a machine – that will engage people's idealism and aspirations. And a movement needs to be bottom up. So it is great that Progress are doing 'RateMyTory' and great that thousands are using social networking sites to support campaigns such as Save Our Sure Start. New media makes parts of old politics redundant. It spreads debate and scrutiny, will expose fake change and shallow sloganeering and raises the bar in the battle of ideas. Labour, with the strength of our policies and values and the energy of our membership, can thrive as a result.
The message from the top needs to be clear – about our record, our vision, and why the Tories do not represent change. But our Labour movement has always depended on mass mobilisation and, as the success of LabourList shows, it is easier than before.
More from LabourList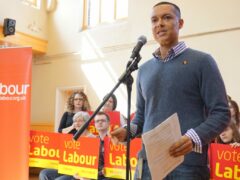 Comment
This year, flooding and wildfires have devastated huge portions of the globe. India has been hit by drought.…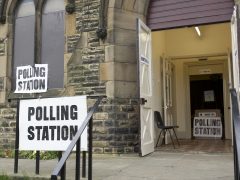 News
UK adults support bold policy ideas going to Labour conference, including a switch to proportional representation for Westminster…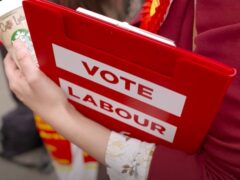 Comment
Labour is set to debate proportional representation (PR) at its annual conference after 153 Constituency Labour Parties (CLPs)…