By Alex Smith / @alexsmith1982
Below is a list of Constituency Labour Parties, and who they have nominated. I'll be updating this post regularly as nominations come in over the coming days and weeks. Nominations from CLPs close on July 26th.
You can see CLP nominations by clicking the candidates' names below.
UPDATE: July 28th,noon
Diane Abbott — 20
Ed Balls — 17
Andy Burnham — 44
David Miliband — 164
Ed Miliband — 151
TOTAL — 396
Aberavon (Ed Miliband)
Aberconwy (Ed Miliband)
Aberdeen South (Ed Miliband)
Airdrie and Schotts (David Miliband)
Aldershot (Andy Burnham)
Aldridge Brownhills (Diane Abbott)
Altrincham & Sale West (Ed Miliband)
Alyn & Deeside (David Miliband)
Amber Valley (David Miliband)
Argyll & Bute (Diane Abbott)
Ashford (David Miliband)
Ashton-under-Lyne (Andy Burnham)
Aylesbury (David Miliband)
Ayr, Carrick and Cumnock (David Miliband)
Banff & Buchan (Ed Balls)
Barking (David Miliband)
Barnsley Central (Ed Miliband)
Barnsley East (Ed Balls)
Barrow & Furness (David Miliband)
Basildon & Billericay (Ed Miliband)
Basingstoke (David Miliband)
Bassetlaw (David Miliband)
Bath (Ed Miliband)
Batley & Spen (David Miliband)
Beaconsfield (David Miliband)
Bedford (Ed Miliband)
Bermondsey & Old Southwark (Diane Abbott)
Berwick-upon-Tweed (Andy Burnham)
Berwickshire, Roxburgh & Selkirk (Ed Miliband)
Bethnal Green & Bow (Ed Miliband)
Beverley & Holderness (Ed Miliband)
Bexleyheath & Crayford (Ed Miliband)
Birmingham Erdington (Ed Miliband)
Birmingham Hall Green (David Miliband)
Birmingham Hodge Hill (David Miliband)
Birmingham Ladywood (Ed Miliband)
Birmingham Perry Barr (David Miliband)
Birmingham Selly Oak (Ed Miliband)
Birmingham Yardley(Ed Miliband)
Bishop Auckland (David Miliband)
Blackpool South (Ed Miliband)
Blaenau Gwent (David Miliband)
Blackburn (David Miliband)
Blackley & Broughton (David Miliband)
Blaydon (David Miliband)
Blyth Valley (David Miliband)
Bognor Regis & Littlehampton (David Miliband)
Bootle (Andy Burnham)
Bournemouth West (Diane Abbott)
Bolton North East (Andy Burnham)
Bolton South East (David Miliband)
Bolton West (Andy Burnham)
Bosworth (David Miliband)
Boston & Skegness (David Miliband)
Bracknell (Andy Burnham)
Bradford South (Andy Burnham)
Brecon & Radnorshire (Ed Miliband)
Brent Central (David Miliband)
Bridgend (Ed Miliband)
Brigg & Goole (David Miliband)
Bristol South (Andy Burnham)
Bristol West (David Miliband)
Broadland (Ed Miliband)
Bromley & Chislehurst (Ed Miliband)
Bromsgrove (David Miliband)
Broxtowe (David Miliband)
Burnley (David Miliband)
Burton (David Miliband)
Bury North(David Miliband)
Bury South (David Miliband)
Caerphilly (David Miliband)
Camberwell & Peckham (Ed Miliband)
Camborne & Redruth (Ed Miliband)
Canterbury (Ed Miliband)
Cardiff West (Ed Miliband)
Carlisle (Andy Burnham)
Carshalton and Wallington (Andy Burnham)
Castle Point (Ed Miliband)
Central Ayrshire (David Miliband)
Chatham & Aylesford (David Miliband)
Chelmsford (David Miliband)
Chelsea & Fulham (Ed Miliband)
Cheltenham (Ed Miliband)
Chesterfield (David Miliband)
Chichester (David Miliband)
Chingford (Ed Miliband)
Chippenham (Ed Miliband)
City of Chester (Ed Miliband)
Colchester (David Miliband)
Corby (Diane Abbott))
Crawley (David Miliband)
Crewe & Nantwich (Ed Miliband)
Croydon Central (Ed Miliband)
Croydon North (Andy Burnham)
Croydon South (David Miliband)
Cumbernauld, Kilsyth & Kirkintilloch East (David Miliband)
Dagenham & Rainham (Ed Miliband)
Delyn (David Miliband)
Denton & Reddish (Ed Balls)
Derbyshire Dales (Ed Miliband)
Devizes (David Miliband)
Don Valley (David Miliband)
Doncaster Central (Ed Miliband)
Doncaster North (Ed Miliband)
Dover (David Miliband)
Dudley North (Ed Balls)
Dumfries & Galloway (David Miliband)
Dumfriesshire, Clydesdale & Tweeddale (David Miliband)
Dundee West (Andy Burnham)
Dunfermline & West Fife (Andy Burnham)
Durham North (Ed Miliband)
Ealing Central (David Miliband)
Ealing North (Ed Miliband)
Ealing Southall (David Miliband)
Easington (Ed Miliband)
Eastborne (Ed Miliband)
East Devon (Ed Miliband)
East Ham (Ed Miliband)
East Kilbride, Strathaven & Lesmahagow (David Miliband)
Eastleigh (Ed Balls)
East Surrey (Ed Miliband)
East Renfrewshire (David Miliband)
East Worthing & Shoreham (Andy Burnham)
East Yorkshire (David Miliband)
Eddisbury (Diane Abbott)
Edinburgh East (Ed Miliband)
Edinburgh North (Ed Miliband)
Edinburgh South West (David Miliband)
Edinburgh West (David Miliband)
Edmonton (David Miliband)
Ellesmere Port and Neston (Andy Burnham)
Eltham (Ed Miliband)
Epsom & Ewell (David Miliband)
Erith and Thamesmead (Ed Miliband)
Falkirk (Ed Balls)
Feltham and Heston (David Miliband)
Forest of Dean (David Miliband)
Garston & Halewood (Andy Burnham)
Gateshead (David Miliband)
Glasgow Central (David Miliband)
Glasgow East (Ed Miliband)
Glasgow North (Ed Miliband)
Glasgow North East (David Miliband)
Glasgow North West (Ed Miliband)
Glasgow South (David Miliband)
Glenrothes (Ed Miliband)
Gloucester (David Miliband)
Gower (Ed Miliband)
Grantham (David Miliband)
Great Yarmouth (Diane Abbott)
Greenwich & Woolwich (Ed Miliband)
Guildford (Ed Miliband)
Hackney North & Stoke Newington (Diane Abbott)
Hackney South & Shoreditch (Ed Miliband)
Haletemprice & Howden (Ed Miliband)
Halifax (Ed Miliband)
Hammersmith (Ed Miliband)
Hampstead & Kilburn (Ed Miliband)
Harlow (David Miliband)
Harrogate & Knaresborough (Ed Miliband)
Harrow East (David Miliband)
Harrow West (David Miliband)
Havant (Ed Miliband)
Hazel Grove (Diane Abbott)
Hemel Hempstead (Ed Miliband)
Hemsworth (Ed Miliband)
Hendon (Ed Miliband)
Hitchen & Harpenden (David Miliband)
Holborn & St Pancras (Ed Miliband)
Horsham (David Miliband)
Houghton & Sunderland South (David Miliband)
Hull West & Hessle (David Miliband)
Hyndburn (Ed Miliband)
Ilford North (Ed Miliband)
Ilford South (David Miliband)
Inverclyde (Andy Burnham)
Isle of Wight (Ed Miliband)
Islington North (Diane Abbott)
Islington South & Finsbury (Ed Miliband)
Jarrow (David Miliband)
Kensington (Diane Abbott)
Kingston & Surbiton (Ed Miliband)
Kingswood (Andy Burnham)
Knowsley (David Miliband)
Lanark & Hamilton East (David Miliband)
Lancaster & Fleetwood (David Miliband)
Leeds Central (Ed Miliband)
Leeds East (Ed Miliband)
Leeds North East (Ed Miliband)
Leicester East (David Miliband)
Leicester South (Ed Miliband)
Leicester West (David Miliband)
Leigh (Andy Burnham)
Lewisham Deptford (Ed Miliband)
Lichfield (Diane Abbott)
Lincoln (Ed Miliband)
Liverpool Riverside (David Miliband)
Liverpool West Derby (David Miliband)
Llanelli (Ed Balls)
Loughborough (Ed Miliband)
Ludlow (Ed Miliband)
Luton North (Diane Abbott)
Macclesfield (David Miliband)
Maidenhead (Ed Miliband)
Makerfield (Andy Burnham)
Maldon (David Miliband)
Manchester Central (David Miliband)
Manchester Gorton (Ed Miliband)
Manchester Withington (Ed Miliband)
Mansfield (Ed Miliband)
Meon Valley (David Miliband)
Mid Sussex (David Miliband)
Midlothian (Ed Miliband)
Milton Keynes North (David Miliband)
Milton Keynes South (Ed Miliband)
Mitcham & Morden (David Miliband)
Morecambe & Lunesdale (David Miliband)
Morley and Outwovod (Ed Balls)
Motherwell and Wishaw (David Miliband)
Neath (Ed Miliband)
Newark (Ed Miliband)
Newcastle Central (Ed Miliband)
Newcastle North (Ed Miliband)
Newcastle-under-Lyme (David Miliband)
New Forest East (Andy Burnham)
New Forest West (Andy Burnham)
Newport East (David Miliband)
Newton Abbott (David Miliband)
Normanton, Pontefract & Castleford (Ed Balls)
North Ayrshire & Arran (David Miliband)
North Cornwall (Ed Miliband)
North East Bedfordshire (Ed Miliband)
North East Cambridgeshire (Ed Miliband)
North East Fife (Ed Miliband)
North East Hampshire (Andy Burnham)
North Herefordshire (David Miliband)
Northampton North (David Miliband)
Northampton South (Diane Abbott)
North Norfolk (Diane Abbott)
North Tyneside (David Miliband)
North Warwickshire (Ed Miliband)
North West Cambridgeshire (David Miliband)
North West Durham (David Miliband)
North West Hampshire (David Miliband)
North West Leicestershire (Diane Abbott)
North West Norfolk (Ed Miliband)
Northern Ireland (Andy Burnham)
Nottingham South (Diane Abbott)
Nuneaton (Andy Burnham)
Ogmore (David Miliband)
Old Bexley & Sidscup (Andy Burnham)
Oldham East (Ed Miliband)
Oldham West & Royton (Ed Miliband)
Paisley & Renfrewshire North (Ed Miliband)
Paisley & Renfrewshire South (David Miliband)
Pendle (David Miliband)
Penistone & Stocksbridge (David Miliband)
Penrith & The Border (Ed Miliband)
Perth & North Perthshire (Andy Burnham)
Plymouth Moor View (Ed Miliband)
Plymouth Sutton & Devonport (David Miliband)
Poplar & Limehouse (Ed Miliband)
Portsmouth North (Ed Balls)
Portsmouth South (Ed Miliband)
Pudsey (David Miliband)
Putney (Ed Miliband)
Preston (Andy Burnham)
Reading East (Ed Miliband)
Reading West (Ed Miliband)
Redditch (David Miliband)
Reigate (David Miliband)
Rhondda (David Miliband)
Ribble Valley (Ed Miliband)
Rochford & Southend East (Diane Abbott)
Rochester & Strood (David Miliband)
Romford (David Miliband)
Rother Valley (Andy Burnham)
Rotherham (David Miliband)
Rugby (David Miliband)
Ruislip, Northwood & Pinner (David Miliband)
Runnymede & Weybridge (David Miliband)
Rushcliffe (David Miliband)
Rutherglen & Hamilton West (Ed Miliband)
Rutland & Melton (Ed Miliband)
Saffron Walden (David Miliband)
Salford & Eccles (Andy Burnham)
Salisbury (Ed Miliband)
Scarborough & Whitby (Andy Burnham)
Scunthorpe (David Miliband)
Sedgefield (David Miliband)
Sefton Central (Ed Miliband)
Selby (Ed Miliband)
Selby & Ainsty (David Miliband)
Sheffield, Brightside & Hillsborough (Andy Burnham)
Sheffield South East (David Miliband)
Sherwood (Ed Miliband)
Shrewsbury and Atcham (Ed Miliband)
Sittingbourne & Sheppey (David Miliband)
Slough (David Miliband)
Somerset & Frome (David Miliband)
South Basildon & East Thurrock (Ed Miliband)
South Cambridgeshire (Ed Miliband)
Southend West (Ed Miliband)
Southampton Test (Ed Miliband)
South Hollands & The Deeping (David Miliband)
South Leicestershire (Andy Burnham)
South Norfolk (Ed Miliband)
South Ribble (Andy Burnham)
South Shields (David Miliband)
South Wakefield (David Miliband)
South West Herefordshire (David Miliband)
South West Norfolk (David Miliband)
South West Surrey (Diane Abbott)
Southport (Andy Burnham)
Spelthorne (Andy Burnham)
St Albans (Ed Miliband)
St Austell & Newquay (Ed Miliband)
St Ives (Ed Miliband)
Stafford (Ed Miliband)
Stalybridge & Hyde (David Miliband)
Stevenage (David Miliband)
St Helens North (Andy Burnham)
St Helens South and Whiston (Andy Burnham)
Stirling (Ed Miliband)
Stockton North (David Miliband)
Stockton South (David Miliband)
Stoke Central (David Miliband)
Stourbridge (Andy Burnham)
Streatham (David Miliband)
Stretford & Urmston (Andy Burnham)
Stratford-upon-Avon (David Miliband)
Sunderland Central (David Miliband)
Surrey Heath (Ed Miliband)
Sutton & Cheam (David Miliband)
Swansea West (Ed Miliband)
Taunton Deane (Ed Miliband)
Telford (Ed Balls)
Tewkesbury (Ed Miliband)
Thurrock (Ed Miliband)
Tiverton & Honiton (David Miliband)
Thornbury & Yate (David Miliband)
Tonbridge and Malling (David Miliband)
Tooting (Ed Miliband)
Torfaen (Ed Miliband)
Torridge & West Devon (Ed Miliband)
Tunbridge Wells (Ed Miliband)
Tynemouth (David Miliband)
Twickenham (David Miliband)
Uxbridge & South Ruislip (Ed Balls)
Vale of Clwyd (David Miliband)
Vauxhall (David Miliband)
Wakefield (David Miliband)
Wallasay (David Miliband)
Walsall South (David Miliband)
Walthamstow (David Miliband)
Wansbeck (David Miliband)
Wantage (Ed Miliband)
Warley (Ed Balls)
Warrington South (David Miliband)
Warwick & Leamington (Ed Miliband)
Washington & Sunderland West (Ed Balls)
Watford (David Miliband)
Waveney (Ed Miliband)
Weaver Vale (Andy Burnham)
Wellingborough (David Miliband)
West Aberdeenshire & Kincardine (David Miliband)
West Bromwich East (Ed Balls)
West Bromwich West (Ed Balls)
West Dunbartonshire (Diane Abbott)
West Ham (Ed Miliband)
West Lancashire (David Miliband)
Westminster North (Ed Miliband)
Westmorland & Lonsdale (Ed Miliband)
Wigan (Andy Burnham)
Wimbledon (David Miliband)
Windsor (David Miliband)
Wirral South (David Miliband)
Wirral West (David Miliband)
Witham (David Miliband)
Witney (Ed Miliband)
Wolverhampton South East (David Miliband)
Worcester (David Miliband)
Worsley & Eccles South (Ed Balls)
Wythenshawe & Sale East (Andy Burnham)
Ynys Mon (Ed Miliband)
York Outer (Ed Miliband)
More from LabourList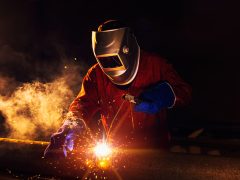 News
The UK government is failing to keep up with its European counterparts in efforts to decarbonise the steel…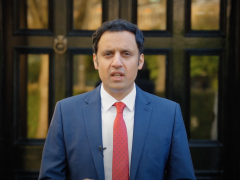 News
Anas Sarwar has called for emergency legislation to be put forward in the Scottish parliament in response to…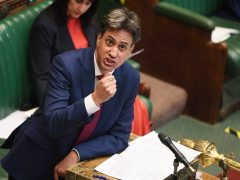 News
Ed Miliband has accused the Conservative leadership candidates of "infighting" and being "more focused on playing politics" than…