By Alex Smith / @alexsmith1982
One of the most interesting sections of the Fabians leadership hustings last night was based on the simple question from the audience: which three things do you most regret or disagree with from the last Labour government?
An ambush, perhaps, but dealt with adroitly by the five candidates, initially dumbstruck and then crawling over each other to claim part of the collective responsibilty for the worst of a bad bunch. Somehow, though, none was too explicitly self-critical, of course.
For Diane Abbott, a list of three is simple – her record stands for itself: she voted against tuition fees and the war in Iraq. She also said that cutting benefits for single mums was a mistake. That was the moment at which the hustings turned from a rerun of the previous four or five to a real battle of personal wills and narratives. It was the point at which the leadership election went a bit Hollywood.
Ed Balls, who was excellent last night, opened his answer with a strong qualification:
"The right and proper way to do things is to put your arguments in the cabinet: if you don't win the argument, stick with collective responsibility and if you can't deal with things, then leave. But in a leadership election you can say where you argued differently in the time – or where you have changed your mind."
Balls' three regrets were the 10p tax rate debacle, which he says he argued against in government, the decision not to hold an election in 2007 and tuition fees. Balls, once vanguard of all Gordon Brown's efforts, finally found a voice last night, though he needs to be careful quite how much he turns against the government for fear of stretching credibility.
David Miliband agreed that the 10p tax rate and reneging on the 2007 election were mistakes, but he added that the Labour government neglected to build enough council homes, and blocking Ken Livingstone's path to the mayoralty in 2000 had also been an error.
Andy Burnham said Labour gave the impression that is was pro-business, and anti-union – quite the opposite of what the party is meant to stand for. And he won loud applause for his advocacy of a Social Care Service in Britain, which he said Labour should have fought for harder in the last parliament. Burnham is also still clinging onto the immigration argument where others now seem to have baulked: his third regret was that Labour didn't have a proper economic response and structure to support the immigration of the late 1990s.
It was only Ed Miliband who inferred from the question a more theoretical provocation: his answer focused on how Labour's over-reliance on the markets led to a dangerous unravelling of Labour's core principles at the root, which in turn led to a number of errors, including tuition fees.
More from LabourList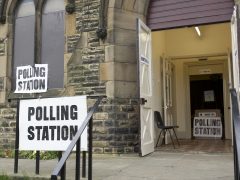 News
UK adults support bold policy ideas going to Labour conference, including a switch to proportional representation for Westminster…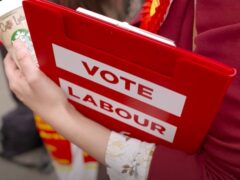 Comment
Labour is set to debate proportional representation (PR) at its annual conference after 153 Constituency Labour Parties (CLPs)…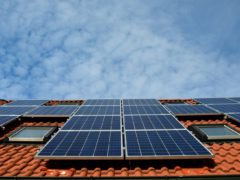 Comment
The climate crisis will rightly dominate many speeches at Labour Party Conference. But can the party find a…