By Helen Godwin
Since the general election the membership of the Labour Party has increased by thousands, albeit from an historically low base at the end of the last government. These new members do include some disaffected Liberal Democrats but there are also a huge number of brand new members – people feeling inspired and motivated for the very first time to get involved in politics and attempt to make a difference.
This surge in membership is a direct result of the horror at the new coalition and their determination to attack the poor with their policies on benefits cuts, tax rises and attacking civil servants, schools and massacring the NHS. The large numbers of younger members could also be inspired by the yes we can political attitude of the Barack Obama campaign in 2008, with the electorate in the UK now seeing a political struggle ahead and wanting to use their youth and dynamism to get things done. It would be arrogant of Labour to try and take credit; we are leaderless, largely policy-less and local parties do not, frankly, have the best reputation in terms of accessibility and openness. On the back of Labour's worst electoral result since 1931 meltdown and deep depression within the grassroots party would be a more predictable outcome, but there is a real feeling of hope and energy as a result of the new membership.
There is no doubt there is a real opportunity for the Labour party to rebuild from the grassroots upwards and to create an effective movement to support the opposition parliamentary party across the UK. The challenge now is to absolutely ensure that new members and activists are kept enthused and fully engaged in the long period between the leadership battle and the next election. We need to keep talking, listening and ensuring that the Labour Party is the diverse, hardworking organisation it needs to be in order to win the next election.
To capitalise on the new energy each local party needs to adapt and make sure that new members are not bogged down in acronyms, fustiness and cliques and that we become as visible as possible within the community. We can do this by offering ourselves as a community service; whether we're educating people of what the budget means to them, which school programmes are under threat, or just listening to their concerns. How do we do that? Door knocking yes, newsletters, yes but we also need to be out and about talking in more 'natural' environments, the more members a CLP has, then the more subtle campaigning is going on every single day in cafes, bars, libraries, playgroups and schools. As well as this we also need to be a community force, use our local website to hold vital community information, make sure we have a presence at every event, let us have a friendly, open, face that enables us to be a vital part of every area, not just a distant Westminster force. We need to find our new message and deliver it with our new voices. Our fight starts now in every constituency in Britain. Or, in the words of a brand new member, Rachel Reid:
"…we need to focus on getting back our voters..and for them to believe once again that Labour is the party to make this country one that we can ALL be proud to be part of…"
More from LabourList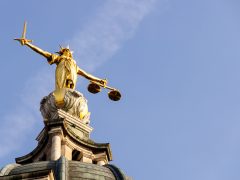 News
Labour has told the government that "rape victims cannot be left to wait decades for action" after official…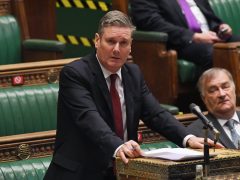 News
Keir Starmer is set to lose another of his closest aides as it has been confirmed that Chris…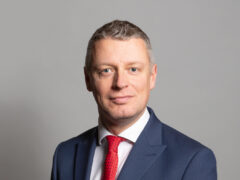 Comment
Extreme weather happening more often is an urgent sign that all is not well with our planet. We…