By Rob Macpherson
It's been a week since Yoosk launched their Labour leadership hustings asking people to put their questions to the five hopefuls before we put them in front of a camera and get the most popular ones answered.
The response has been very heartening as Labour members, trade union members and the public have already combined to ask over 100 questions to either the whole panel or individual candidates. Such an impressive level of engagement bodes well not just for our hustings but also for all five campaign teams who have a vital opportunity to let their candidate address questions that could otherwise go unanswered.
As our hustings race into their second week the onus is gradually turning from quantity to quality. We are still encouraging Yooskers to contribute their burning questions, but with only five questions for each individual candidate and an additional five for the whole panel making the final grade, we need your votes to ensure the cream rises to the top.
What have been the burning issues so far? Below are the six questions currently holding the top spot in each poll along with who asked them. You can see which other questions are also shortlisted by clicking on the name of each candidate. If you don't like them, or if your preferred question isn't in the top five, then simply log on and give it your vote to ensure it makes our final cut.
"Are you disappointed that this leadership contest has not given the public any sense of Labour's big idea for the future of the country?"
Submitted by: Martin.Fleet
"You've previously used personal anecdotes to suggest civil partnerships are "equality for gay people." Given the issues that they cause for transgendered people and for international recognition, could you confirm whether you would support full marriage equality?" @jaekay
"What did you learn from authoring the 2010 manifesto, what was good or bad about it and how would you do it differently if you were to get the chance to do it again?" @dominiccampbell
"What's your biggest weakness and how do you intend to address it if you were to become leader?" @dominiccampbell
"Examples like Hinchingbrooke Hospital in Huntingdon which is on the verge of being privatised, due to a decision you took as Health Sec, make me doubt as to whether you're the right candidate. Would you reverse this decision if you eventually became PM and bring all hospitals and NHS services back into true public ownership, run for the public, by the NHS?" @samgoodby
"In a recent hustings you have said of privatisation 'thus and no further'. Would you simply prevent future privatisation or go as far as to reclaim any services from the private sector?" RJMPolitics
More from LabourList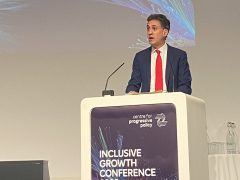 Daily email
With the Tories doubling down on anti-green attacks, Ed Miliband gave Labour's 'green jobs and lower bills' messaging…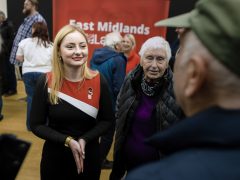 Comment
I was on day four of my honeymoon in Suffolk when I got the call to say Peter…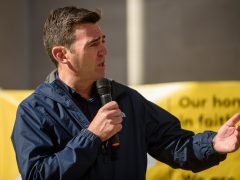 News
Andy Burnham has said "there is an argument for a basic income" and proposed overhauling inheritance tax to…