By Christine Quigley / @c_quigley
This morning saw the centre-right coalition in Sweden cling on to power in yesterday's elections; the first non-socialist government to win a second term in the country. The real story for many of us though is that the far-right Swedish Democrats won an unbelievable twenty seats, having entered the Rijksdag for the first time. The surge in far-right sentiment in such a socially democratic, progressive state as Sweden is shocking, but the same story is being played out in countries across Europe, from Hungary's Jobbik Party to the recent breakthrough of the Party for Freedom in liberal Netherlands. In more cheering news for left-wingers, a string of opinion polls have put Ireland's Labour Party top for the first time in the history of the state. Its leader, Eamon Gilmore, is now the most popular choice for Taoiseach, while for the first time, the party is talking about the prospect of a Labour-led government. This summer, I spoke at Labour Youth's annual Tom Johnson Summer School, arguing that the current economic crisis offered an unprecedented opportunity for Labour and socialism to offer new solutions.
What do these two political situations have in common? Put simply, they both reflect people's desire for something different, for change. It's the same desire that saw us lose the election in May – Cameron's Conservatives promised something new, and a better way of dealing with the national and global economic situation. (Whether they have delivered on this so far is, of course, a different matter entirely.) In Sweden, the turn towards the far-right is a reflection of disaffection with the political mainstream, as the growth in power of the BNP was here. Ireland's renewed interest in a socialist alternative is borne out of the inability of Civil War Fianna Fáil vs. Fine Gael politics to answer modern economic and social questions.
There is an important lesson for Labour here, and especially for our new leader, whoever that may be. We cannot go back to business-as-usual, spouting continued New Labour policies. That project, whatever we think its merits are, was conceived nearly twenty years ago, and was shown in the last election to have little relevance or resonance with ordinary voters. We need to offer something new, something different, something radical. To do this, we must revisit our ideological roots. We must reform our party internally, bringing the voices of grassroots campaigners and the people they represent to the ears of our spokespeople and party hierarchy. We need to fight the coalition; not by decrying all of their policies and statements, but by promoting a reasonable and sound policy alternative. Whoever our leader turns out to be on September 25th, we've all got work to do to transform our party into a vehicle for progressive socialist policy. That's what will win us the next election.
More from LabourList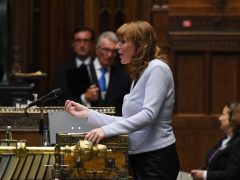 News
Angela Rayner has said Boris Johnson was either "negligent or complicit" over the sexual misconduct allegations made against…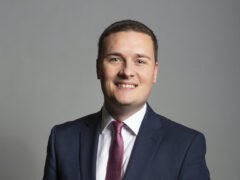 Comment
This weekend, I marched through the streets of Tredegar to celebrate the memory of Nye Bevan. It was…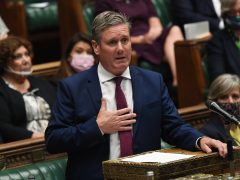 Daily email
"It's realistic." That was Emily Thornberry's assessment of Keir Starmer's announcement yesterday that a Labour government would not seek to…