By Mark Ferguson / @markfergusonuk
Andy Burnham started off slowly in the leadership race. Taking longer than some of his rivals to pull together the required 33 MPs' nominations meant that he was behind them from the start. His campaign, which improved significantly over the course of the race, relied on a band of loyal volunteers who worked incredibly hard to try and get Andy back into the race, but it never really paid off. He could well finish in a good third place on Saturday, but without the support of any of the unions, or enough MPs, he surely can't do any better than that.
There was a point over the summer when Andy's campaign really seemed to be on the up. Although he took some flak over his decision to abandon plans for an extended break from the leadership campaign, during August there was a sense that he had some momentum. An improved performance in our leadership survey suggested that his exhaustive "Burnham Battle Bus" tour was paying off, at least in terms of meeting members and gaining local media attention. Yet despite all of this he never really broke through at a national level, and considering he's an experienced and able candidate – with a real ability to connect with people – it's hard not to feel sad about that.
Andy also put together what was surely the most in depth and comprehensive policy document of any leadership candidate, and crafted an ideological framework to support it, called "Aspirational Socialism". It caught some media attention, and praise from many in the party, but it reality by the time it arrived it was too late to change many minds.
Some have suggested that Andy is somehow "too nice" to win through in a leadership contest. I don't buy that argument, and the idea that you can't be a nice politician is too bound up in the anti-politics narrative for it to be realistic or convincing. Andy is certainly a nice guy, but that isn't his problem – Andy often doesn't seem to be assertive enough, which means he gets squeezed out during hustings and especially in the live TV debates. There were long stretches during last week's Question Time hustings when I don't remember hearing from Andy at all.
He doesn't lack passion though, and he has been a strident defender of the NHS against coalition attacks, but for whatever reason he never landed the punches on Andrew Lansley that Ed Balls managed to land so readily on Michael Gove. He should be elected to the shadow cabinet easily though, and on the basis of his near encyclopedic knowledge of the health brief (and after only a short time working on the portfolio) the smart money should be on him staying put there. Andy Burnham has showed real talent in this campaign, but there seems something missing (perhaps a killer instinct of some sort). He needs to be kept on in a major role (whether health or elsewhere), and I'd be delighted to see him excel, as I'm sure he will. The Labour Party needs more people like Andy Burnham, and the shadow cabinet does too.
Every evening this week I'll be taking a look back at each of the leadership campaigns – so far I've covered Diane Abbott and Ed Balls. The reviews will be in alphabetical order, and replace our "In the race" feature, which is taking a break until conference.
More from LabourList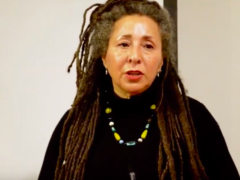 News
Jackie Walker's disciplinary hearing begins today. Over two days, a panel of three members from Labour's national constitutional…
Daily email
Has the House of Commons has finally come to the end of its tether and taken control of…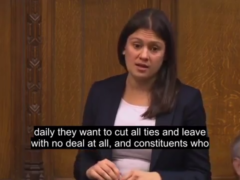 Video
Speaking in the Brexit debate on Monday, Lisa Nandy told the Commons that she had seen a "hardening"…