By James Doran
The global financial crisis and consequent recession caused our party to revise its approach to regulation, industrial policy, and taxation – but we were unable to distill this into a winning policy in this year's general election. In opposition, we must put forward and work to implement a policy on ownership which contrasts with the Tory/Lib-Dem coalition's Age of Austerity. This involves recalling our co-operative traditions and our status as the party of labour.
A recent report by Professor Joseph Lampel & Dr Ajay Bhalla of Cass Business School, and Dr Pushkar Jha from Newcastle University Business School, looked at two hundred and fifty firms, finding that:
"the employee ownership model offers particular advantages to small and medium-sized businesses and in knowledge and skill-intensive sectors, where employee-owned companies significantly outperform competitors."
As Professor Lampel observes:
"Resilience – the ability of firms to sustain employment and growth during difficult economic conditions – has been neglected as a crucial aspect of company performance over the past two decades.
Instead, business strategy and public policy have been dominated by an unremitting focus on maximising share value. In the current economic conditions, business leaders and policy makers should be looking again at the resilience associated with the employee ownership model – and how it could benefit the economy as a whole."
Labour's 2010 General Election Manifesto favoured a "step change" in the role of employee-owned companies in the economy, though how the party would actively achieve this aim was not detailed.
In government, Labour established Supporters Direct to help football fans gain a collective shareholding in their clubs. Tens of thousands of fans are now co-owners in the club they support through supporters' trusts.
In opposition, Labour could work with the co-operative and trade union movements to establish a similar support agency to help employees in the private sector gain a collective shareholding in the firms for which they work, or help unemployed workers establish new co-owned firms in the industries of the future. As a "big idea" it is hard to oppose – the Liberal Democrats have long advocated co-ownership and with their rhetoric about "popular capitalism" the Conservatives could not object without appearing to defend vested interests.
And what would we call this policy? The "Right to Own", of course.
Do you have an "Idea for electability"? – why not email it to us, and be part of the series.
More from LabourList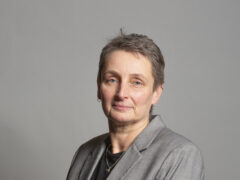 News
Kate Osborne, the left-wing Labour MP for Jarrow first elected in 2019, has revealed that she was issued…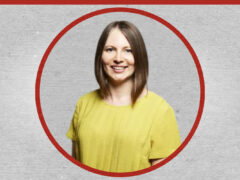 Comment
Leader's report The pre-conference leader's report is traditionally brief. Keir spent the summer on visits around the country.…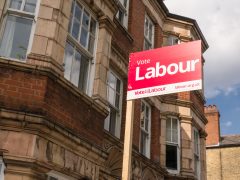 News
Labour's ruling national executive committee (NEC) has passed the rule changes that were legally mandated by the Equality…