By Mark Ferguson / @markfergusonuk
Ken Livingstone has this afternoon released a statement in which he attempted to make clear his position on the race to be mayor of Tower Hamlets. The problem is that Livingstone made his position incredibly clear yesterday when campaigning with the independent candidate Lutfur Rahman. The damage has already been done.
Whilst Livingstone might now say that he urges Labour supporters to support the Labour candidate Helal Abbas, comments made by Livingstone in clear view of BBC cameras yesterday give a different impression. Referring to John Biggs (another potential Labour candidate), Livingstone can clearly be seen to say:
"[If] they'd gone for John, at least there was a credible competent candidate."
The insinuation is clear, and damning. Ken Livingstone has been in this business for too long for a public utterance like that to be a mistake. Livingstone's insinuation is clearly that Abbas isn't a credible or competent candidate. No press release affirming support for Abbas will now do. He has made his feelings very clear.
Of course there are grievances (some of them legitimate) about the way in which the selection process was conducted, and the party's handling of the process. To remove a candidate at such short notice before an election (especially one as controversial as Rahman) was a decision that could and should have been handled better by the party – deadline or no deadline. Anyone who was at the London reception at party conference and heard the muted cheers for Abbas in contrast to the furious cheers for other representatives knows that there is disquiet among the membership over this. But Livingstone needs to show as an NEC member that he is able and willing to live with the decisions that body makes. To do otherwise could make his position on the NEC as difficult and complex as Tower Hamlets politics.
There are many theories swirling around as to what Livingstone's motive was for this intervention. Were these the actions of a man who feels he is above the party? Does Livingstone see the way the wind is blowing and want to win the support of Rahman for the 2012 London-wide race? Does he see this as a parallel to his own troubles with London Labour a decade ago? Whatever the reasons, Livingstone's decision is foolish. Not only has he damaged Labour's campaign ahead of Thursday's vote, but he has also run the risk of expulsion from the party. No doubt if Labour loses in Tower Hamlets on Thursday Livingstone will face angry recriminations from those who will blame him for the defeat. It won't be his fault is Abbas loses – at least not entirely – but that doesn't mean he won't deserve the criticism which may come his way.
Livingstone shouldn't (and won't) be expelled from the party – both because he will argue that he didn't break the letter of the law, and because he is too important to London Labour – but he should be reprimanded by the party and told in no uncertain terms that this form of behaviour is damaging for the party, and cannot continue. Livingstone may be important to the party – but no-one is bigger than it.
If Ken wants to make it up to Abbas and more importantly to party members, he needs to be unequivocal in his support over the coming days. He needs to bang the drum for Labour in Tower Hamlets. He needs to do all he can to ensure a Labour victory. He should start by getting out on the doorstep with Helal Abbas on Thursday, and make a contrite and full apology. A Labour win might be the only thing that can make this problem go away for him now.
More from LabourList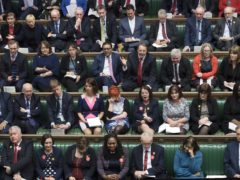 Comment
We have decided to run this piece looking at who might be appointed to the new shadow cabinet…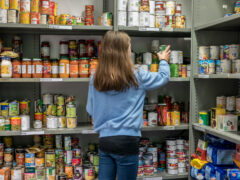 Comment
Food policy has been overlooked by government for too long. The coronavirus outbreak is showing that the supply of…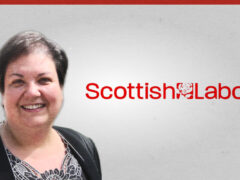 News
Jackie Baillie has been elected as Scottish Labour's new deputy leader in a victory for Corbynsceptics. The MSP…