By Mark Ferguson / @markfergusonuk
* Dame Joan Bakewell DBE – writer and broadcaster
* Ray Collins – General Secretary of the Labour Party
* Maurice Glasman – Senior Lecturer in political theory at London Metropolitan University and for his work with London Citizens
* Jonathan Kestenbaum – businessman and Chief Executive of National Endowment for Science, Technology and the Arts
* Oona King – Head of Diversity at Channel 4 Television and former Labour MP; currently journalist and presenter
* Ruth Lister – Emeritus Professor of Social Policy at Loughbrough University
* Eluned Morgan – former Labour MEP representing Mid and West Wales; currently Honorary Distinguished Professor at Cardiff University and for her work on low carbon energy
* Sir Gulam Noon MBE – Chairman and Founder of Noon Products and of the Noon Foundation
* Stewart Wood – former Downing Street and HMT special adviser, lecturer at University of Oxford; previously Fellow of Magdalen College and co-founder of Nexus
* Bryony Worthington – career focusing on promoting environmental and social change
Many of these names were known already (especially Collins and King that leaked last night) – but perhaps the most surprising is Stewart Wood, formerly at No.10, but who is currently working with Ed Miliband. That one was kept well under wraps and only broke today. I understand that appointment was a surprise even to some close to the Labour leader.
The big question now is – does Wood continue to work on strategy for Ed Miliband – which he could still do as a peer – or does Ed have someone else in mind for that role? Wood will be a strong advocate for Ed Miliband in the upper chamber, but the purpose of his elevation to the Lords is unclear at present.
Update: Stewart Wood's role seems to be very hands on. He will attend shadow cabinet and will act as shadow minister without portfolio, shadowing Baroness Warsi. His shadow ministerial responsibilities will include: acting as a spokesperson for the Opposition; linking with thinkers, academia, policy-makers, the commentariat and others to develop new thinking and fresh ideas, working with Liam Byrne and others; playing a full and active role as a member of the Shadow Cabinet team and attending relevant meetings; providing on-going advice and support across a range of areas; being Ed's link with sister parties and international colleagues to draw on new ideas and practice; leading Ed's intellectual work and development of his long-term political agenda. In other words, in his new role Wood will be a key member of Ed's political team, and will continue to provide advice and support. In other words, his role is expanding, not shrinking.
Ed Miliband responded to the announcement of the ten new Labour peers, and was clear that they would all be working peers:
"I am delighted with the new Labour peers that will be joining our team in the House of Lords. They are all excellent appointments and they will be working peers who will actively hold the government to account."

"They were chosen for their experience across a broad range of fields, and I am sure that they will add to the work of parliament."
More from LabourList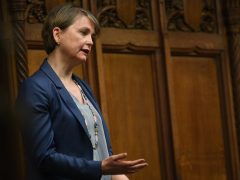 News
Yvette Cooper has become Shadow Home Secretary, Wes Streeting is the new Shadow Health Secretary and Jonathan Reynolds…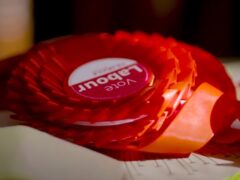 Comment
Membership of the Labour Party matters. At its best, it brings activists identity, community, fulfilment and friendship. But…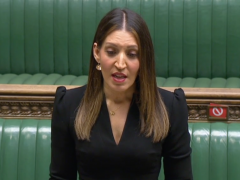 News
The spread of the Omicron variant in the UK is a "reminder that no one is safe until…