By Mark Ferguson / @markfergusonuk
Today's Fabian speech from Ed Miliband was popular in the hall. Then again, for someone who has always had a strong following from within the Fabians (speaking at last year's New Year conference and launching his leadership campaign at a Fabian event) that was always likely to be the case.
That Miliband would talk about where Labour went wrong in government was heavily trailed before today, and in truth there was some coverage of that. However, in the same room that held the the LabourList/Fabian leadership hustings back in June, there was a certain sense that Ed was returning to some of the key themes (and critiques of New Labour) that we saw throughout his leadership bid. The aspects of Labour's record in government that he chose to challenge were largely the same that he covered over the summer – Iraq, Bank regulation, managerialism and failure to deliver on a new politics. Whilst many will agree with Ed that there were failures from Labour on all of these, it didn't feel like he was unveiling a new critique so much as expanding on an old one.
There was also a strong focus on the importance of community organising, and embedding ourselves within communities – clearly influenced by Maurice (now Lord) Glassman of London Citizens who is in the audience today. Whilst his brother was clearly at the forefront of pushing community organising through his "Movement for Change" campaign, Ed also spoke of the importance of community organising whilst a candidate, and sought to bring party reform along such lines back into focus today. That's hardly a simple task though. The Labour Party is a large, complex machine which is difficult (some would say impossible) to turn around. Re-orientating the party towards community organising will time and willpower.
Similarly on the economy. The desire to implement a living wage (another leadership theme) was discussed at length today, as well as the need to find a different form of capitalism – one without the huge income gaps and the "squeezed middle" inherent in the current system. How this could be brought about without measures that the party has often shied away from (i.e. – taxing the rich or vastly increasing the minimum wage) is harder to fathom.
On the whole today's speech was strong. Miliband was comfortable, personable, engaging and clearly on top of his subject matter. He wasn't thrown by any of the questions in the Q&A and clearly left the room with a spring in his step.
It was good to hear what Miliband wants us to be doing today – what we need to hear next is the harder question – how?
More from LabourList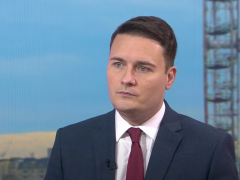 News
Wes Streeting has argued that patients are "paying the price" for the government's "failure" to train enough NHS…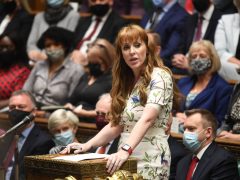 News
Angela Rayner has described the 'VIP lane' used for government procurement during the pandemic as a "scandal of…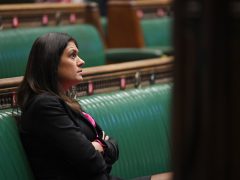 News
Lisa Nandy has slammed the government over reports that it plans to scrap mandatory housebuilding targets, arguing that…