By Mark Ferguson / @markfergusonuk
Writing for the Times this morning, Ed Miliband attacked the Tories for their "deceit" over Labour's financial record:
"My concern is that a great deceit designed to damage Labour has led to profoundly misguided and dangerous economic decisions that I fear will cause deep damage to Britain's future. What is this deceit? It is that the deficit was caused by chronic overspending rather than a global financial crisis that resulted in recession and a calamitous collapse in tax revenues. One pound in every five of corporation tax disappeared in 2009-10. Their deceit ignores the evidence from around the world that a global credit crunch caused deficits to rise on every continent. The US and Japan face deficits of the same scale and for the same reason."
"Their deceit seeks to rewrite history, airbrushing out the fact that Britain's debt at the outset of this crisis was the second-lowest in the G7; lower than it was under the Tories in 1997. And it forgets that neither of the two parties now in government called for lower spending at the time. It is this deceit about the past that leads Mr Cameron and Mr Osborne to make the wrong judgments now. They want to say that Britain's difficulties were caused by chronic overspending and, therefore, the right response is simply to cut the deficit as far and as fast as possible."
This robust form of attack seems to be a hallmark of Ed Miliband's media strategy under his new communications team. Miliband will have seen how damaging the label of deceit has been for the Lib Dems (and indeed, for Labour figures in the last government). There is certainly a rich vein of Tory deceit for Miliband to mine, as our "Fib List" shows.
Whether Ed is successful in portraying Cameron and Osborne as "deceitful" over the coming months could be of critical importance, not just for the short-term, but for the outcome of the next general election.
More from LabourList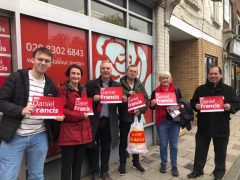 Daily email
The Old Bexley and Sidcup by-election result is in: the Tories held the seat. This should not be a surprise to…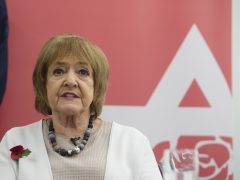 News
Below is a rolling list of Labour MPs who have announced that they will not be seeking reselection…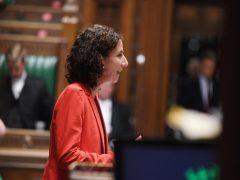 News
Anneliese Dodds has called on the government to "come clean" over manifesto pledge-breaking plans to reform disability benefits…