By Paul Blomfield
/* Style Definitions */
table.MsoNormalTable
{mso-style-name:"Table Normal";
mso-tstyle-rowband-size:0;
mso-tstyle-colband-size:0;
mso-style-noshow:yes;
mso-style-priority:99;
mso-style-qformat:yes;
mso-style-parent:"";
mso-padding-alt:0cm 5.4pt 0cm 5.4pt;
mso-para-margin-top:0cm;
mso-para-margin-right:0cm;
mso-para-margin-bottom:10.0pt;
mso-para-margin-left:0cm;
line-height:115%;
mso-pagination:widow-orphan;
font-size:11.0pt;
font-family:"Calibri","sans-serif";
mso-ascii-font-family:Calibri;
mso-ascii-theme-font:minor-latin;
mso-fareast-font-family:"Times New Roman";
mso-fareast-theme-font:minor-fareast;
mso-hansi-font-family:Calibri;
mso-hansi-theme-font:minor-latin;
mso-bidi-font-family:"Times New Roman";
mso-bidi-theme-font:minor-bidi;}
So far the AV debate has produced a lot more heat than light. As the referendum is now set to be confirmed, Labour supporters of AV must engage in the debate, cool down some of the rhetoric, and plainly make the case for reform. AV won't change the world, and it isn't PR, but it is a fairer and better voting system. And the debate must focus on this.
Like many Labour supporters, I am angry about the way the Lib Dems allowed themselves to be stitched up by the Tories into linking the electoral reform referendum with the gerrymandering of parliamentary boundaries. They have damaged the campaign for AV, by associating it with boundary changes that are designed to reduce Labour's representation.
But, as difficult as it is, we must put aside our anger, and instead look to why AV would be a step forward and why Labour fought the last election promising a referendum on it. And let's remember that AV is a Labour system, long used to select our local and Parliamentary candidates.
The political landscape has changed irreversibly since the heyday of 'First Past The Post'(FPTP). In 1951 83% of people voted in general elections and 93% voted either Labour or Conservative. Last year, just 65% of those eligible actually cast a vote and only 65% for one of the two main parties.
Nothing illustrates that changed landscape more than the fact that FPTP, long-supported by many as a system to deliver clear outcomes, produced the first coalition government since 1945 and can be expected to do so again.
With AV, every vote counts; it will be an end to wasted and tactical votes. Sheffield Hallam, Nick Clegg's safe seat where Labour is the third party, is the neighbouring constituency to mine. In recent elections, Labour's vote there was artificially low because many Labour supporters voted Lib Dem to stop the Tories. In Hallam and similar seats across the country, AV would boost Labour's vote. And voters would cast a positive vote for who they want to win, not who they don't want.
And for me this is the key issue at the heart of the electoral reform debate. FPTP encourages a 'glass half empty mentality – they can't win so don't bother voting for them. AV says it's half full – vote for who you believe in, because even if they don't win you can still affect the result. This shift would encourage parties to have a more sophisticated conversation with the voters. Voters would know that their vote counted, and parties would need to reach out to every area.
I'm voting Yes to create a more outward-facing Labour Party, and a stronger, more open and participatory democracy. I'm voting Yes for a more positive style of politics.
Paul Blomfield is the Labour MP for Sheffield Central and a Vice-Chair of the Labour Campaign for Electoral Reform
More from LabourList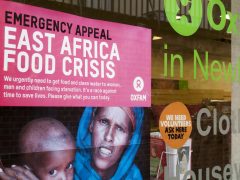 Comment
Someone in East Africa dies of hunger every 48 seconds. This is the result of the imperfect storm…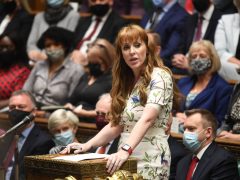 News
Angela Rayner has accused Boris Johnson of "watering down the rules to save his own skin" after the…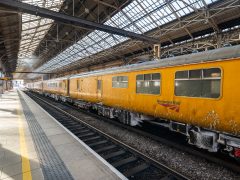 Comment
Network Rail, the company that owns and maintains Britain's railway infrastructure, has recently announced plans to cut over…