By Christine Quigley
With ballot boxes open and counting firmly underway in Ireland's 43 constituencies, one thing looks certain: Ireland's next Taoiseach will be Fine Gael's Enda Kenny. We won't see all the results until later in the day, but initial tallies show the state of the parties.
Fianna Fáil, who have led Ireland's government since 1997, have had a disastrous electoral result. Taoiseach Brian Cowen did not contest his seat in this election, following the election of new FF leader Micheál Martin. Other senior Cabinet Ministers are teetering on the brink of losing their seats – watch out for the results of Mary Hanafin and Brian Lenihan.
Junior Coalition partner the Green Party have also haemmhoraged seats. Trevor Sargent may hold his, but it could well be the only one they keep. Tellingly, the first sitting TD to concede defeat today was the Greens' Paul Gogarty (briefly a YouTube sensation for his "F**k you Deputy Stagg" outburst). Liberal Democrats should take note: propping up an austerity Government comes with a serious electoral health warning.
Sinn Féin look set to increase their representation, with Gerry Adams reportedly topping the poll in Louth. Often seen as toxic by other parties, their deputies could potentially play a role in Government if the result is tight, although Labour's Eamon Gilmore explicitly refused a coalition with them some months ago. Watch Dublin North East, where SF's Larry O'Toole is battling it out with Labour's Seán Kenny for the third seat, as an indicator of their electoral fortunes. The United Left Alliance is also polling well, with Socialist Party MEP Joe Higgins looking set to regain his Dáil seat – there may be other ULA gains around the country.
There are usually several Independent TDs in the Dáil; as popular disillusionment with the main parties sets in, they look set to increase further in number. One interesting result is that of Luke 'Ming' Flanagan, the cannabis-legalisation campaigner who has reportedly exceeded the quota for election in the Roscommon-South Leitrim constituency.
But what of Labour? In recent weeks, sloganeering about a Labour-led Government has been quietly dropped as Fine Gael surged ahead in the polls. The results in Dublin have been strong for the party – they could pick up two seats in Dublin North-East and Dublin North-West, while senior Labour figures like leader Eamon Gilmore and Joan Burton have comfortably retained their seats. RTÉ exit polls earlier today showed Labour as winning the most votes in Dublin. But it's a long way off winning the 50+ seats mooted some months ago. Labour will most likely be the second largest party in the 31st Dáil.
Labour is faced with two choices; neither particularly palatable. It could go into coalition with the centre-right Fine Gael, with Gilmore as Tánaiste (deputy PM). It has been in this position before, most recently from 1995-97. Alternatively, it could set itself up as the main Opposition party in the Dáil, avoiding being part of what is likely to be an unpopular Government and planning for the next election. Depending on the number of seats they win today, Fine Gael may do deals with Independents to form a Government and avoid Labour, who would want concessions on social issues such as a referendum on gay marriage as part of a coalition deal. Both choices will be tough, but Labour's result today has set it up as a key player and has started to break the strangle-hold of Ireland's two-and-a-half party system.
More from LabourList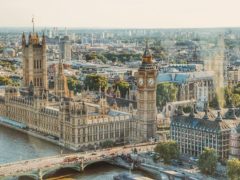 Daily email
"All of a sudden, it's a massive great hurdle once again – and I'm concerned for my immediate…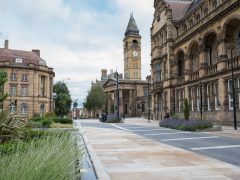 News
Conservative voters in a 'Red Wall' seat that Labour is hoping to win back have voiced their concerns…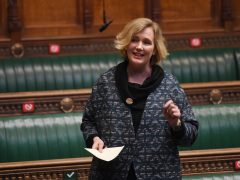 Comment
Parliament is yet again struggling with a toxic mix of privilege and patronage. To change that we want…