By Mark Ferguson / @markfergusonuk
Sixth place is where the Lib Dems finished in the Barnsley by-election. They managed to slump from second (on 17% of the vote) less than a year ago to just 4% yesterday. Collapse doesn't do their performance justice. They finished behind UKIP, the BNP and an independent. They didn't exactly thrash the English Democrats. This was an annihilation for the Lib Dems. And one that could spell the end of Nick Clegg's party as a national force.
The Lib Dems have always been regional by nature. Their electoral tactics have allowed them to gain ground in central London, parts of the North-East and the North-West, but if we're looking at real (non-protest vote) Lib Dem support then they're quite literally at the fringes of the UK. Their heartlands – Northern Scotland and South West England – should remain secure, but all bets are now off when it comes to Lib Dem performance in the rest of the country.
That's not just an opinion based on one by-election either. Last night also saw the Lib Dem vote collapse in a council by-elections in Wigan and Wales. There have been consistent swings against them in such council elections in recent weeks – with little fanfare. Across the North the Lib Dems are no longer seen as a credible alternative to Labour. It seems inconceivable that they could retain seats such as Redcar and Manchester Withington now. The old lie that the Lib Dems are to the left of Labour has been irredeemably shattered. Liberals in Labour areas can no longer expect to pick up the support of disgruntled Labour voters.
Without these voters in the North, Wales, Scotland and Central London, the Lib Dems will continue to tack to the right, becoming more hardline as they become more regional (and vice-versa). They certainly won't be a viable coalition partner for Labour anymore, either in terms of size or politics.There's no form of voting system that can arrest this sort of decline.
Without the geographical or ideological cover these traditional Labour areas are able to provide, the Lib Dems will soon reveal themselves as anything but a national party. Their councils will fall in areas like Newcastle. Their MPs will start to panic. Those who once voted for them as an alternative will turn away from them on the doorstep in disgust. Until, at last, the Lib Dems are condemned politically, as well as geographically, to the fringes. Until they're definitively no longer a national party.
Sheffield Hallam – Nick Clegg's seat – is only fifteen miles from Barnsley Central. That's a salutary warning – if Clegg needed one – of what could lie ahead, if he continues down this road.He's in exactly the kind of seat that this kind of vote collapse could hit – and that's without factoring in his personal unpopularity.
There's still time for them to turn back from the brink – it's not too late, but it seems that the Deputy Prime Minister and his party are locked on their course now. This party isn't for turning (at least not again, or so soon). There'll be more lost deposits to come.
More from LabourList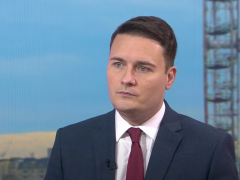 News
Wes Streeting has argued that patients are "paying the price" for the government's "failure" to train enough NHS…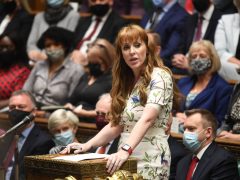 News
Angela Rayner has described the 'VIP lane' used for government procurement during the pandemic as a "scandal of…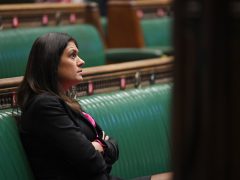 News
Lisa Nandy has slammed the government over reports that it plans to scrap mandatory housebuilding targets, arguing that…