By Adam McNicholas / @adammcnicholas
If I had a pound for every time I had heard a Labour Party member speak of the '50,000 new members who have joined the party since May', I could be spending Easter in the Bahamas. If I had a pound for every time I had heard of specific actions taken to welcome new members, I might be thinking more about treating myself to a cream egg. My point is that we as Labour Party members and activists are not doing enough to welcome new members and facilitate them in finding their place in the party.
I write this, not as a stab at the party centrally or as a gibe at the leadership, but as a call to action from fellow activists, as a matter of urgency. We are in a phase of renewal, which will take time. But for those new members who have joined since May 2010, we must ask ourselves as individual party members what we are doing to support and retain members, particularly young members, locally.
For many new members, their first experience of the party is their local branch meeting – the quality of which varies significantly from place to place. These meetings can often, although not always, focus too much on process and dated procedure. We need to show new members what we are about – ideas, innovation and, crucially, action. As those who joined last May approach their annual membership renewal, we must take on the task of asking what it is we are doing to retain those people and support them in finding their place in Labour.
London Young Labour is hosting a series of events to play its role in addressing this precise issue. The events will be facilitated by Labour activists, councillors and MPs and will provide the opportunity for new members to learn about opportunities for their role in Labour's revival. Too often red tape and process prevent us from taking the initiative and putting ideas into action.
It is as clear as day that there is appetite from the body of new young members joining Labour. That young members, long standing and new, came from all over the United Kingdom to the Youth Conference in Glasgow last month was a demonstration of young members' appetite for action.
We obviously take encouragement that 200 young members gathered in Glasgow, but more is to be done to widen and strengthen the role of newcomers and those who are yet to find their place in the party.
Whilst there is a clear appetite for reforming the youth wing of the party, Young Labour, we must not allow reform efforts and discussions to take the focus away from the importance of building proactive, innovative and action orientated youth campaigns in our communities. We welcome Ed Miliband's commitment to the creation of a full time youth officer and the NEC's decision to endorse this. However, we too must resist the temptation to see this development as something greater than it is. Our strength lies with our volunteers and activists. It is right that the party is taking steps to train and develop new members (through the Labour Party Training Academy and Project Game Plan). Yet centrally driven efforts alone will not penetrate through to our body of new members.
We must seize the initiative now if we are to capitalise on the encouraging growth in membership.
Adam is the Campaigns and Membership Officer for London Young Labour.
More from LabourList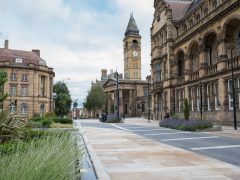 Comment
Labour won a historic by-election in Wakefield, our first such victory since winning Corby in 2012. This success…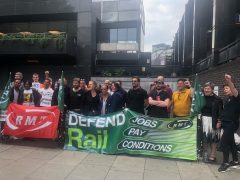 Comment
The general secretary of the RMT has, within the space of a week, become a television hero. It…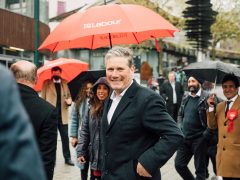 Daily email
"They know they are out of ideas and they are out of touch – and if they had…