By Mark Ferguson / @markfergusonuk
I'm not a huge fan of marching. I guess that's because I've been on too many, and have felt too often the impotent rage of the demonstrator, unable to really change anything. A demo, if we're honest, only really exists for the benefit of those who are marching. It makes us feel better. It makes us feel like we're making a difference. They don't though. Marches aren't an effective way of changing government policy. Two million marched over Iraq. Hundreds of thousands of students have marched against tuition fees. And all for nothing. And before you say anything the poll tax demonstration didn't topple Thatcher – she lasted eight months afterwards.
So if marches are just for the benefit of those who are marching, why bother?
Well it's those people on the march tomorrow who are crucial to Labour's success you see. In ways they don't yet realise.
Tomorrow will be attended by the usual rag tag mob of full-time protesters, who see a Saturday without a march as a sign of a wasted weekend. Without a sizeable Labour presence on the demo we leave the act of attacking these cruel and unnecessary Tory cuts to those who shout from the political fringes. That serves nobody. These people know only how to radicalise or alienate. They don't have the capacity for a broad-based mainstream response to this government.
They will be joined on the march by many of those who have been hardest hit in recent months. The unemployed, public sector workers, trade unionists and students. It is crucial that we as a Labour Party stand alongside the victims of Osborne's (potential) recession, and show that we support them, and can provide them with a real alternative.
And it's important to march because Ed Miliband has shown a willingness to engage with this fledgling movement by speaking at tomorrow's rally, and we should back him up on that.
Of course as he takes to the stage he will face boos and jeers from some sections of the crowd, who bizarrely believe that Labour are as bad as the Tories. But he will also have an opportunity to speak directly to the nation and articulate what his alternative would be. It will be the most important speech of his leadership so far. To win over the crowd and the country he must be sincere and honest. And he needs them to trust him too, and to accept the reality that we already know. The only way that this country will be free from these savage cuts is if Ed Miliband walks into Number Ten as PM after the next election. If he manages that, then tomorrow could be a huge day for the party.
Turning up tomorrow and showing what Labour stands for, is an important step on the journey back to government. That's why I'm marching, and it's why you should be marching too.
More from LabourList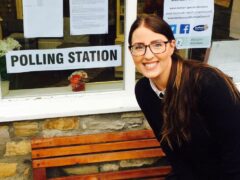 News
Laura Pidcock, the former Labour MP for North West Durham, has resigned today from the party's national executive…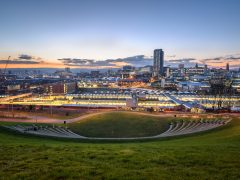 News
Labour has selected Oliver Coppard as its candidate for the South Yorkshire mayoral election taking place on May…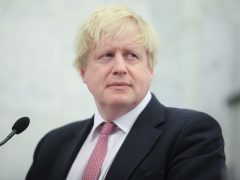 Video
Boris Johnson lied when he claimed that he had not intervened personally in the evacuation process in Afghanistan…