By Mark Ferguson / @markfergusonuk
Today's papers feature the latest in a series of clearly co-ordinated spats ahead of the various elections taking place on May 5th. They are so transparent they run the risk of being laughable. Clegg's "PM is a liar" shtick in the Independent today was the act of a desperate man. He's surely delighted that the AV referendum gives him an opportunity to fall out with a PM – especially as the two appear joined at the hip. Let's not forget Nick's careless slip a few week ago that was caught on camera.
Clegg's faux temper-tantrum (like Cameron's immigration speech, and Cable's angry response) are all part of a strategy to differentiate between the coalition partners and staunch the bleeding ahead of May 5th. There remains the very real risk of a Lib Dem wipeout in certain parts of the country. That could leave Nick Clegg under threat – especially if losses are severe in his own city of Sheffield. Cameron has no desire to see his comrade in arms Clegg removed by the Lib Dem rank and file. He's accutely aware of who could replace him – and that they may well be less conservative in nature.
That's why Chris Huhne's recent comments are so noteworthy. Huhne is clearly an ambitious man, and was pipped to post of Lib Dem leader by the narrowest of margins. At the time there was much discussion of how Clegg and Huhne were similar. In reality they are from different traditions – orange book vs. liberal pseudo-social democrat. Huhne wants Clegg's job badly, and he is willing to do whatever it takes to become the darling of his party. Initially that meant launching furious attacks on Sayeeda Warsi. That's hardly a difficult target to hit though.
His renewed fire on the PM is a dramatic escalation of hostilities, and much more important that Clegg's carping at Cameron, because Huhne's anger is real. He doesn't want to be in bed with the Tories. Or if he does, he wants to be in charge. Huhne would be a popular replacement for Clegg with many Lib Dems, if his personal life is not seen as too much of a media problem. Whilst there's little chance that Huhne would really resign over the cost of vote counting machines (it would be futile and petty) it's a clear signal to the Lib Dems that he's unhappy, and he's willing to push the Tories hard. A small part of Clegg's motivation today may have been to steal the anti-Tory cabinet minister clothes from Huhne. On that score it was a failure, and Huhne is ramping up the rhetoric as a result.
These controlled explosions from Cameron, Cable and Clegg are not a threat to the future of the coalition. It's the rogue and genuine explosions from the likes of Chris Huhne that coalition supporters should be concerned about.
Nick Clegg should watch his back.
More from LabourList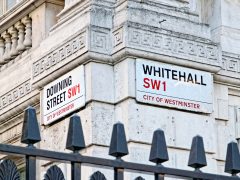 Comment
New governments need to make a splash, to make changes, to make their mark. The first 100 days…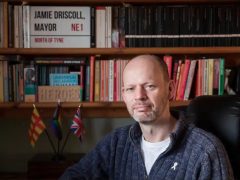 News
The Labour mayor for the North of Tyne region Jamie Driscoll has been blocked by the party from…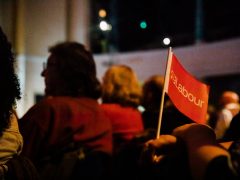 News
Labour Party membership has fallen by almost 170,000 since 2018 and by approximately 19,000 since last summer, despite…