By Rupa Huq
In 1997 I remember Carole Tongue MEP, who I was worked for, jetting off to a gathering of the European left in Malmo, Sweden where it seemed we really were the masters now. Governments headed by socialists outright or in coalition accounted for 12 of the then 15 EU countries – Tony Blair had just added the UK to the list.
I was reminded of all this on the 12th and 13th of May when I was in Oslo for the Progressive Governance Conference. In previous years this has hosted multiple heads of state with participants including Gordon Brown and Joe Biden. This year however the atmosphere was more downbeat and, with the left out of power in most countries, the main issue was how to win (again) in a downturn.
We gathered in Norway as there a left green-coalition is in power. Greece and Portugal would hardly have served as great examples. As a consequence Norwegian PM Jens Stoltenberg was ever-present: from opening proceedings on day one onwards. Under the constraints of proceedings being conducted in English, the second language for most participants, he was no Obama but seemed like an efficient and pleasant bank functionary. The closest he got to fiery rhetoric was in reminding us that it was only by apeing the centre-left that the right had scored successes. "The right have stolen our clothes all over Europe" he opined dramatically at one point. Indeed hugging huskies and hoodies prove the point. We as the progressive parties, he told us, are in common with Coca Cola, the "real thing". Contributing to the soul-searching on day two were the Serbian premier and Greek PM George Papandreou. Of the latter one conference-goer dryly remarked to me he was at the lunch-buffet as he wouldn't get fed at home.
The need to reconnect then with those of the squeezed middle was a theme taken up by Ed Miliband who told us that we were experiencing new inequality in Britain – not just between the rich and the poor but between the rich and everyone else.
Back at the Malmo Socialist Congress Blair had stated his then favourite "modernise or die" mantra centred around a recognition, and at times one might say over-embracing, of the market economy while effecting year-on-year welfare spending increases. Ed Miliband stated a realist version for new times telling us that we need to be modernisers, to reassure and to be bearers of the future. He warned against abandoning the role of markets but importantly that government should limit dislocating impact of markets. This prescription addresses the title for the event "A post-crisis agenda for the centre-left: securing shared prosperity" head on. Making it happen will be a challenge but not an insurmountable one. Although the conference mood sometimes bordered on doom and gloom Miliband told us we should avoid excessive pessimism. It worked in Gravesham and now needs rolling out, all the way to Scotland.
What a difference seven days can make: at the Oslo dinner "moderated by Peter Mandelson" (yes really) we were told by French delegates how Dominique Strauss-Kahn was going to wipe the floor with Sarkosy in any French Presidential second round run-off. By the week after, DSK's reputation as Mr Competence at the IMF was transformed with by images of him looking baggy-eyed and forlorn in a US Prison smock donned by those on suicide watch.
I was only in Oslo for two days but both the intense experience there (working lunches, working dinner) and the spectacular demise of Strauss Kahn goes to underline again that the words of the late Harold Wilson couldn't be truer: a week really is a long time in politics.
More from LabourList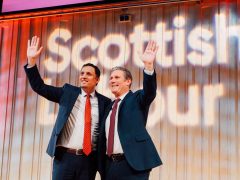 Daily email
Rutherglen: Will Labour win – and would it really signal Scottish revival? Starmer is hitting the campaign trail…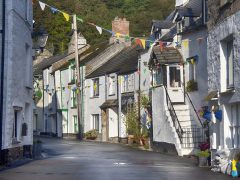 Comment
Labour has promised a 'Take Back Control Bill' in the first King's Speech. Aimed at England, it must…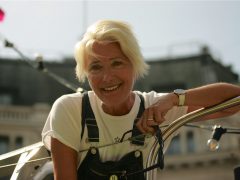 News
Almost 100 climate activists, experts and campaigners from around the world have written to Labour leader Keir Starmer,…