By Christina McAnea, UNISON head of health
The NHS, our National Health Service – providing world-class care, delivered free at the point of use. It's a service at the heart of our country, used by every single one of us, at some of the most pivotal moments of our lives.
No wonder there's been such a groundswell of concern and anger over the government's plans. It seems that the old adage is true – you can't trust the Tories with the NHS. They didn't pause, and they didn't listen. The Frankenstein Bill still represents the biggest threat to our health service since 1948.
There was no mention of removing the private patient income cap – that sets a limit on how much a hospital can earn from private patients. In these cash strapped times – hospitals are being asked to find £20 billion of efficiency savings – NHS patients will be pushed to the end of a growing queue.
And the bill still throws the doors wide open for competition and privatisation of our NHS – no matter what the Tory-led coalition says. Once competition takes hold, under European legislation there is no turning back. Private companies will cherry pick the most lucrative services and make a mint from taxpayer's cash – leaching money out of our health service that should be going to patient care. The most difficult cases, or services, will be left to the NHS, which will skew outcomes ratings and undermine NHS care.
The Tories want to present the NHS as stuck in the past and resistant to change – but this is false. The health service has always adapted to change, but the plans outlined in the bill are the wrong diagnosis. Not only are they an assault on the founding values at the heart of our health service, they are a chronic waste of money, a huge threat to local democracy, and ultimately to patient's lives.
As a union representing more than 1 million people, as well as nearly half a million health workers, we know that the government's changes are not what patients want, and it's not what nurses, paramedics and healthcare assistants want either. And our concerns are shared by people the length and breadth of the country who also want the bill to be scrapped.
At our conference in Manchester today our members gave their backing to a campaign to fight the Health Bill every step of the way. We will be reaching out to other unions, and building campaigning alliances with campaigning organisations, community groups and charities. Join us.
Patients are already suffering ill-effects from the Tory control of our health service – waiting lists on the up, nurses are losing their jobs, wards are closing down and so-called non-essential surgeries are being cut. All this when satisfaction with the NHS had hit a record high.
Let's hope this coalition is for u-turning. Again.
More from LabourList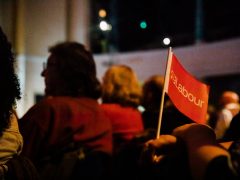 News
New guidance issued by Labour for selecting parliamentary candidates ahead of the next general election is set to…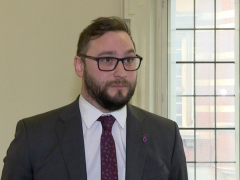 News
Christian Wakeford today defected from the Conservatives to the Labour Party. Some have wondered whether his politics fit…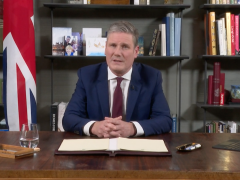 News
Keir Starmer has used a party political broadcast this evening to urge the public to "call time" on…