By Cat Smith / @cateysmith
This week a 27 year old man, Dale Burns, from Barrow-in-Furness died after being shot with a Taser by police. A story like this in a newspaper would usually catch my attention, but being a similar age and from the same town it really jumped out at me. I didn't know Mr Burns but I know a lot of my friends knew him well and they are very upset as a result.
The Independent Police Complaints Commission are currently investigating the death and until they report it is impossible to say with any confidence what may have happened or whether the use of Taser was in keeping with international human rights and police guidelines, however both the Mirror and the Telegraph report Dale was shot at least three times by the Taser. One shot sends 50,000 volts of electricity through the body and usually results in the person collapsing on the floor and losing control of bodily functions. Goodness knows what three shots do to a person, but within 2 hours Dale had been pronounced dead.
The United Nations has expressed concern that use of Tasers may amount to torture, and Amnesty International has reported cases where they believe that their use amounted to "cruel, inhuman or degrading treatment which is absolutely prohibited under international law". Amnesty International takes a clear position on the use of Tasers and records incidents of death where they are used, they claim they can kill and should only be used in life or death situations. Their findings from the USA show there has been more than 450 people killed since 2001 after they were struck by a Taser. Here in Britain Tasers are used less regularly and the last Taser-related death investigated by the IPCC was in 2006, although in this case it was found that the victim had heart problems, his family still dispute this.
I've been left shaken by this story from my home town and feel uncomfortable living in a society where a Taser is a conventional piece of police equipment because it will always be tempting for police to use it when situations become difficult. There are times when it is necessary and I would not go so far as to ban them for police because there are situations when it can be useful. I'm just shocked that one man alone in his flat was a situation which needed a Taser.
I will be interested to read the IPCC report into the incident and I hope this tragedy is not played out ever again. My thoughts go out to Dale's family, two children and his friends at what is clearly a difficult time for them all.
More from LabourList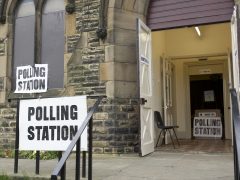 News
UK adults support bold policy ideas going to Labour conference, including a switch to proportional representation for Westminster…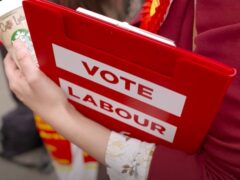 Comment
Labour is set to debate proportional representation (PR) at its annual conference after 153 Constituency Labour Parties (CLPs)…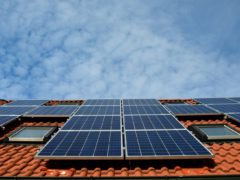 Comment
The climate crisis will rightly dominate many speeches at Labour Party Conference. But can the party find a…