Denmark's general election took place on Thursday. My column here on August 30th covered the lay of the land as the campaign started. So what actually happened? And what does it tell us?
The headline result – a narrow victory for the left, and a new Prime Minister (Helle Thorning-Schmidt) – have been widely reported, and I wrote a more detailed analysis for IPPR the morning after the election.
Beyond the headlines, the result is a very complicated one. Thorning-Schmidt's Social Democrats actually polled worse than they did at the previous elections in 2007, but overall the left, split between 4 parties, squeaked through with a majority of 5 seats, including the 4 members of parliament from Faeroe Islands and Greenland. The margin of victory – 50.2% to 49.8%, or 15216 votes – was wafer thin.
So what is there to learn from this result?
Neither of the things that a Labour supporter would have hoped for – a decisive victory for the Social Democrats, or a steep decline for the populist right wing Danish People's Party happened. The populists remain the third largest party in parliament.
The interesting lesson instead comes from looking at Danish political culture and its election system. Election turnout was 87.2%, up from 86.6% at the previous poll. Compare this to 65.1% at the 2010 general election in the UK, up from 61.4% in 2005 and 59.4% in 2001. At no time post-1945 has the UK reached the heights of Denmark.
The healthy turnout is, at least in part, thanks to a complicated election system that balances regional and national needs, and individual candidates and party cohesion. An individual voter chooses a party first and – if they wish – can then choose to prioritise a particular candidate for that party.
This degree of control surpasses anything in any of the systems used in the UK. Parties select candidates in UK general elections, giving the electorate a single choice. Conversely for European Parliament elections, a voter gets to choose only a party.
Election campaigns in Denmark also strike me as more honest than in the UK. With eight parties represented in parliament, there is no relentless drive to seek out the middle ground, to find the mythical Mondeo Man. A party knows its core support, and its election campaign is designed to motivate that core and to gain to both left and right of the core group. The proportional and regional nature of the election system means that all votes are equally valid – there is no relentless targeting of a handful of key seats.
The challenge and compromise of course then comes in negotiations to form the new government, discussions that are currently ongoing between Thorning-Schmidt and the leaders of the Socialist People's Party and the Radicals and expect to be concluded within the next fortnight.
More from LabourList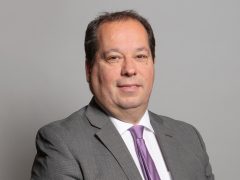 News
Frontbencher Gerald Jones has been selected as the Labour candidate for the new seat of Merthyr Tydfil and…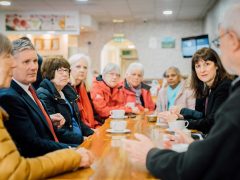 Comment
The Women Against State Pension Inequality (WASPI) campaign has always had a pragmatic and collaborative approach to securing…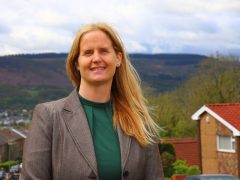 Daily email
Good morning. We can expect the results of the selection contest between Socialist Campaign Group backbencher Beth Winter…