Back in the Bubble
By Alex Smith
Earlier this week, the Refounding Labour proposals passed conference with a whopping 94% majority. Sure, the vote was stitched up, with even some of the more sceptical delegates praising every word on every page in the shiny red and white folder, proclaiming the second coming of the Labour Party.
The final results of this frankly clumsy process do not deserve quite all of the praise heaped upon them. Much less still does the process of the consultation, so hamstrung by a central party still wounded by the experience of the 1980s and so informed by Mandelsonian control that it would not furnish the hired consultants with a full email list of members and which drafted an interim report on the consultation within two weeks of its commencement.
In recent months, LabourList has done an expert job of shining a light on expectations of "nothing short of a total refoundation [sic] of the Labour Party" shattered and promises broken. Peter Hain, to his credit, is first to admit that the process should have been more open and more accessible.
But, even though the process was at times depressing, there is the genuine sense at conference that these changes to the party's organising constitution could be transformative, if not for their clarity per se then for the potential knock-on effect they could have on Labour's activism and culture. In spite of everything, the Refounding Labour document is actually pretty impressive.
The new changes are informed and inspired at least in part by Caroline Badley, who addressed conference last night and whose unique organising model was so successful in Birmingham Edgbaston in 2010.
That model was built on the notion that a modern political party must be open to allcomers, not just those who will commit to joining. It's a model that sticks closely to the Obama campaign's mantra to "respect, empower and include". It's a model that makes a campaigning asset of ordinary people's passion to improve their communities and campaign on issues. Soon, we will all see the benefits of that ethos in our CLPs.
And just because our party is opening up doesn't mean members' voices will be diluted within the party. On the contrary, with recommendations for surveys, questionnaires and brainstorming sessions, and details on how to give members ownership of their campaigns, our voices will be amplified. But it does mean that Labour is beginning to adapt to the reality that in the modern age people expect their relationships with organisations to be more fluid and flexible, and built on local needs, not dictated remotely.
At the LabourList fringe event on Sunday night, Anthony Painter, Johanna Baxter, Marcus Roberts, Rob Marchant, Luke Akehurst and Peter Hain – all knowledgeable about the party's current structures, challenges and opportunities – agreed that Labour will change as a result of this consultation, and change for the better.
If Iain McNicol, Labour's new general secretary, approaches his new role with the boldness anticipated, we could have a much shaken-up and much galvanised party organisation at the next general election than we did even at the last. With news last night that the Tories are ahead of Labour in the polls for the first time in a year, we may just need it.
More from LabourList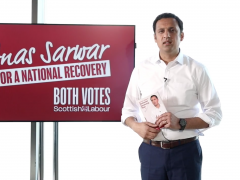 News
Scottish Labour leader Anas Sarwar has warned the 'Progressive Britain' conference today that his party's performance on May…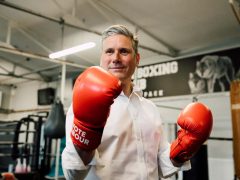 News
Keir Starmer has declared that Labour must "change our party to change Britain" and made the case that…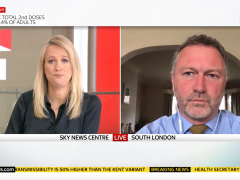 Video
Sophy Ridge on Sunday Shadow Communities and Local Government Secretary Steve Reed backed the easing of Covid restrictions…